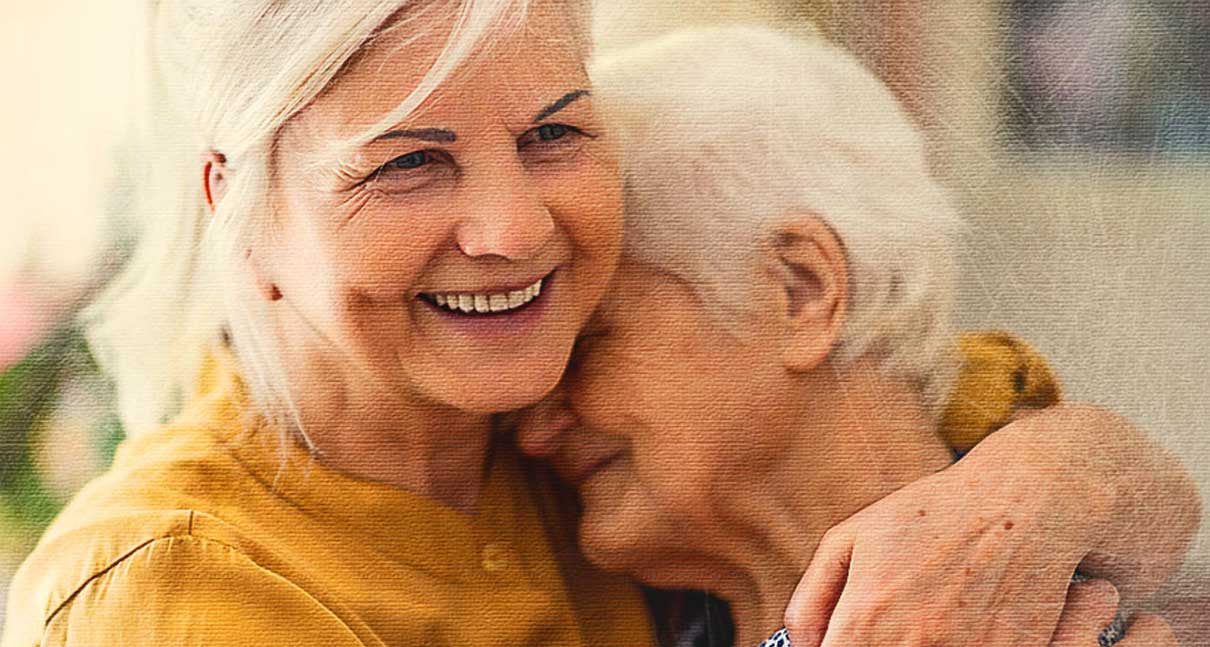 Assisted Living Services
Immerse yourself in a world of personalized care and comfort when you make The Birches your home.
Our goal is to create an environment where you feel truly at home, surrounded by compassionate assisted living services that cater to your every need.
Discover an array of exceptional services and amenities that have been thoughtfully designed to help you thrive and make the most of each day. Below, we have highlighted just a few of the many assisted living services you will enjoy while living at The Birches.
Our utmost priority is providing you with the support you require, regardless of how much or how little that may be.
At our community, we understand that everyone's needs are unique, and we are committed to providing the support you require, no matter how big or small. Whether you need assistance with daily tasks or simply want a helping hand, our dedicated team is here for you.
We believe in the importance of personalization, which is why each resident at our facility receives a personalized care plan that is tailored to their specific needs and preferences.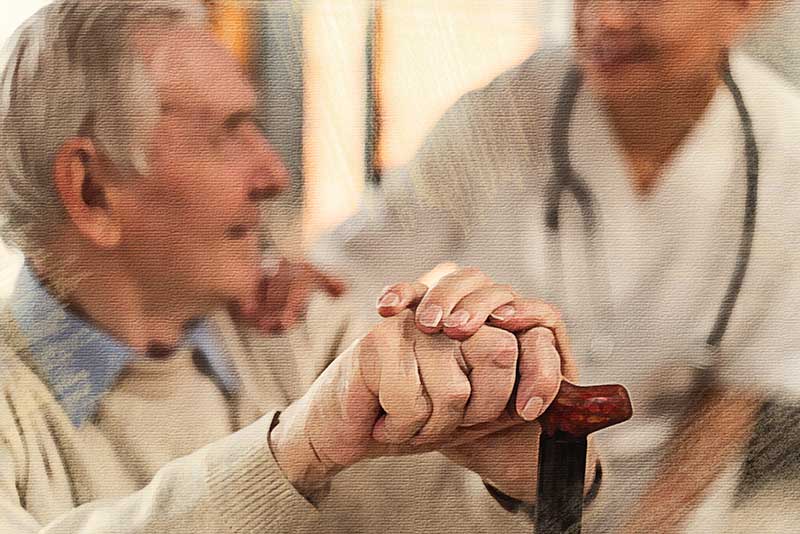 Your input and needs are at the core of everything we do, ensuring that you receive the highest quality of care and support.
Our Team Members
At The Birches, our staff goes above and beyond, surpassing the minimum regulatory standards. Our exceptional team consists of 30 Resident Assistants, six Licensed Practical Nurses, and one Registered Nurse.
We have licensed nursing staff on hand 24 hours per day, seven days per week, and our Resident Assistants are available to assist with daily activities like bathing, dressing, and eating.
Our highly trained and compassionate nursing staff is always on hand to provide expert medical care and support to our residents, ensuring their health and well-being are always a priority. In addition, our Resident Assistants offer personalized assistance with daily activities such as bathing, dressing, and eating, fostering a warm and nurturing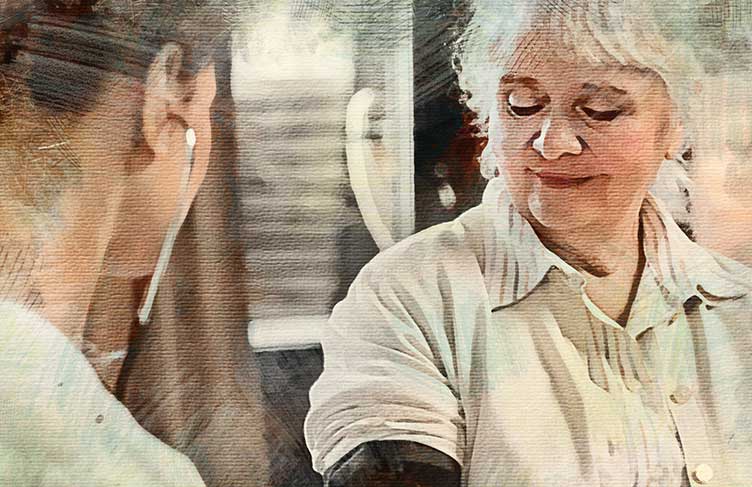 All of our team members participate in an extensive 10-day orientation along with several additional hours of professional education and training.
Comprehensive Wellness Plans
At our facility, we understand the importance of catering to the individual needs of each resident.
That's why we go above and beyond to create personalized and comprehensive wellness plans that are tailor-made for every person under our care. We believe in treating everyone as the unique individuals they are, and that means respecting and celebrating their individuality.
By taking the time to truly understand their specific needs, we can ensure that our wellness plans are not only effective but also engaging and enjoyable. Because when it comes to promoting well-being, there is no one-size-fits-all solution.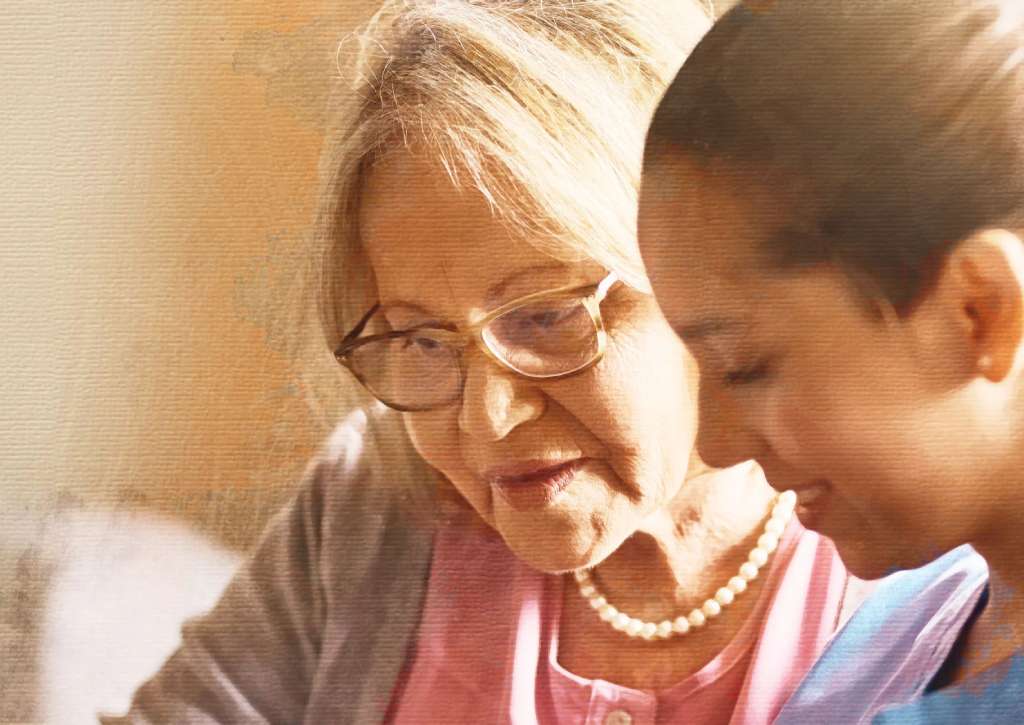 Our approach is far from one-size-fits-all, as we recognize that each resident has their own set of preferences, goals, and challenges.
Daily Living (ADL) Services
Taking care of your personal health and enjoying a vibrant social life are essential for a fulfilling life. Our dedicated team is here to provide residents with the necessary assistance for their daily living needs, including medication support, personal hygiene care, and emotional support.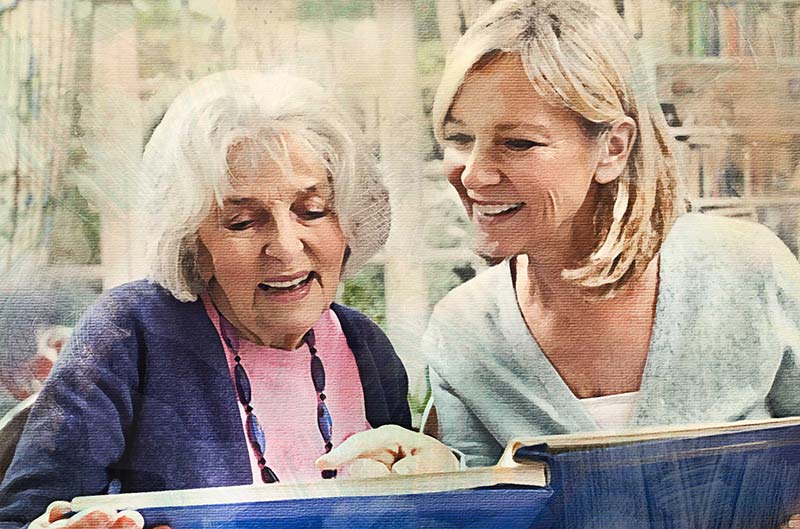 Medication Management by a Licensed Nurse
Medication is an essential component of any comprehensive wellness plan, as it plays a crucial role in maintaining our health and managing various medical conditions. However, it's important to acknowledge that medications can sometimes lead to unexpected complications or adverse effects.
At The Birches, we prioritize the well-being and safety of our patients above all else. By entrusting medication management to our licensed nursing team members, we aim to provide a seamless and comprehensive healthcare experience.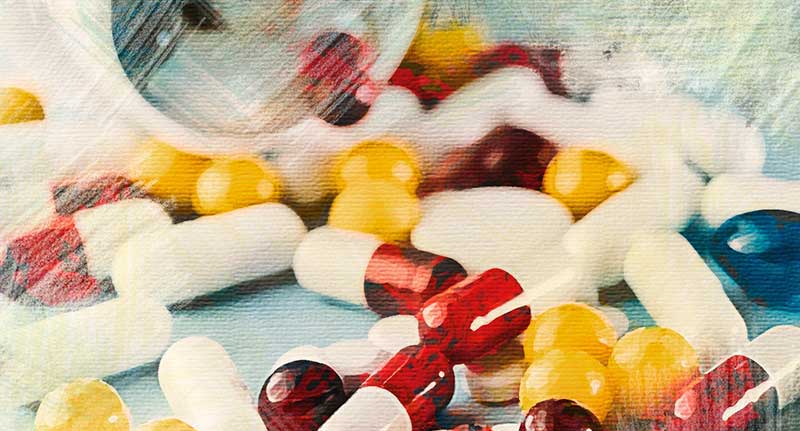 Your health and peace of mind are our top priorities, and we are dedicated to delivering the highest level of care in all aspects of your wellness journey.
Assisted Living Culinary Services
Food is an essential part of life, and we make it something to savor.
Indulging in a delectable dinner or savoring a glass of wine with your neighbors truly elevates the dining experience.
We take immense pride in our Culinary department's unwavering dedication to curating delightful meal options for our esteemed residents.
Unlike other assisted living, we never stick to a repetitive menu every few weeks, nor do we purchase food in bulk. This allows us to cater to resident food preferences and ensure that mealtimes are always filled with excitement and novelty, with an array of fresh and enticing dishes to explore.
Our talented Culinary team passionately crafts homemade meals three times a day, offering an extensive selection of options for our residents to relish.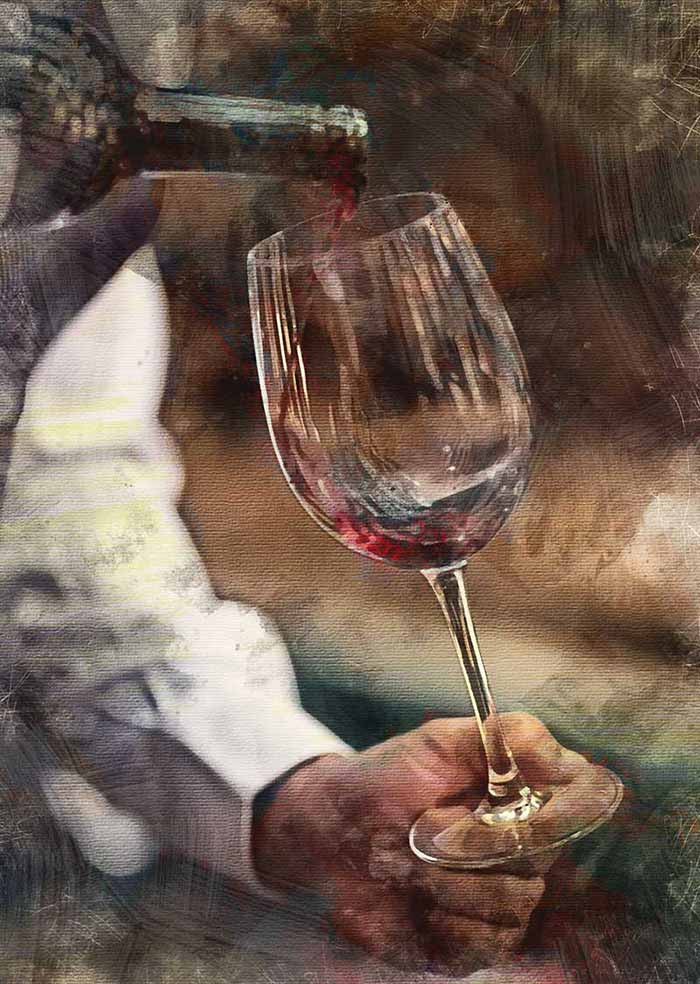 Rehabilitation & Therapy Services
At our facility, we understand the vital role that rehabilitation and therapy play in the recovery process for our residents following an illness or injury.
Our dedicated team provides a comprehensive range of physical, occupational, and speech therapy services tailored to each resident's individual care plan and health needs.
Rest assured, these therapies are overseen by our highly trained Registered Nurses (RNs), and we have established partnerships with trusted local agencies to deliver exceptional care. While we maintain a list of Preferred Providers, you also have the freedom to select your preferred home health agency.
In addition to therapy, we offer our residents a variety of invigorating group fitness activities throughout the year. From yoga sessions to chair calisthenics, each activity is thoughtfully designed to nurture our residents' overall well-being, encompassing the body, mind, and soul.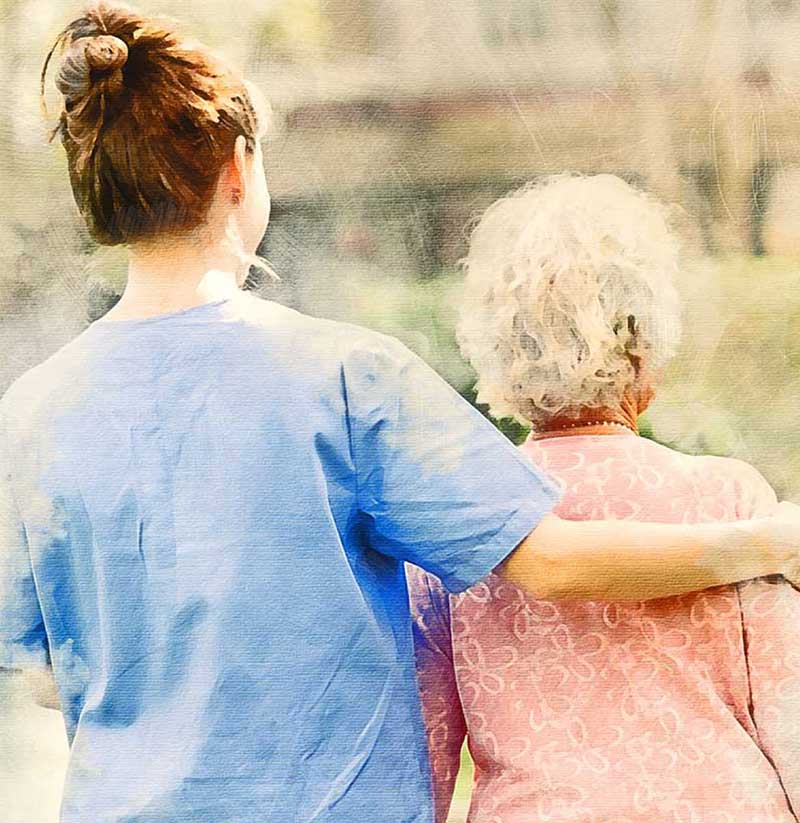 Geriatric Specialist
At our community, we understand the importance of healthcare, especially for our elderly patients. That's why we are proud to have a dedicated Geriatric Specialist who holds office hours here twice per week. Our Geriatric Specialist is highly experienced in providing specialized care for older adults and is committed to improving the overall well-being of our senior patients.
In addition to our Geriatric Specialist, we also recognize the importance of maintaining a strong relationship with your primary care physician. We encourage you to bring in your physician if you prefer, as they can provide valuable insights and personalized care that complements our specialist's expertise. Collaboration between our Geriatric Specialist and your physician ensures that you receive comprehensive and coordinated healthcare tailored specifically to your needs.
Home Health Care Agencies
We believe in a holistic approach to healthcare, which is why we also welcome home health agencies to come in and work directly with you here. Should you require additional care assistance, our facility is open to collaborating with home health agencies to provide the support and services you need in the comfort of our facility.
Your health and well-being are our top priorities, and we are committed to providing you with the highest quality care. By offering office hours for our Geriatric Specialist and promoting collaboration with your physician and home health agencies, we strive to create a healthcare environment that meets all your needs and ensures your peace of mind.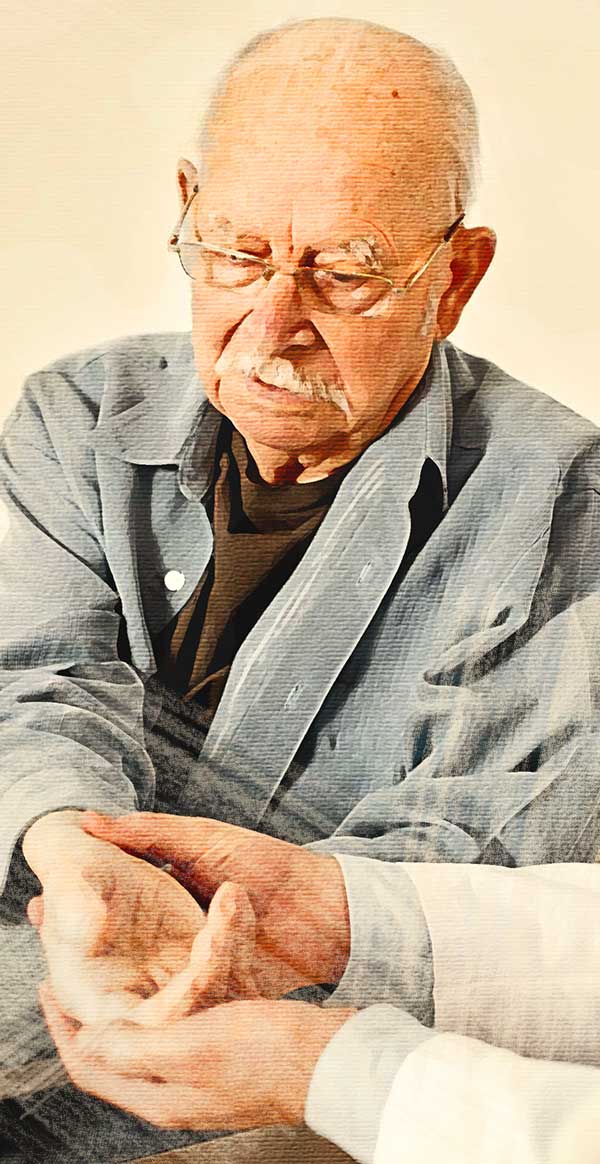 Housekeeping
At our community, the safety and well-being of our residents is always our top priority. That's why we go the extra mile to provide exceptional housekeeping services, ensuring that our residents enjoy a clean and comfortable living environment. Additionally, we take pride in maintaining our community spaces, keeping them tidy and inviting for everyone to enjoy.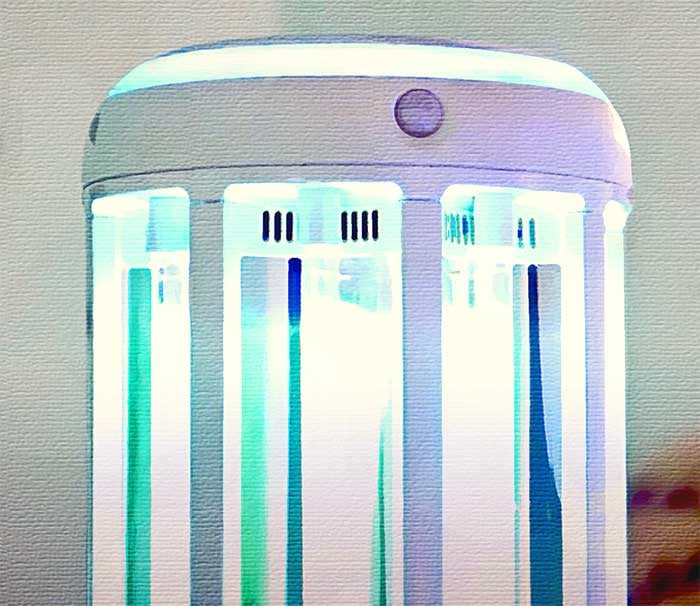 UV-C Light Disinfection
We have three R-Zero's hospital-grade UV-C light units. R-Zero is the most powerful UV-C light disinfection device that destroys over 99.99% of pathogens.
UV-C disinfection is recommended by the CDC. It is more effective than manual disinfection, which misses more than 50% of surfaces. R-Zero Arc emits up to 109% more germ-killing light.
R-Zero's hospital-grade UV system, Arc, provides a critical layer of added protection to important senior living spaces - including private rooms and apartments, dining halls, activity rooms, lounges, and more.
Our Housekeeping team frequently clean and disinfect our community spaces.
Not only do we maintain the utmost cleanliness in our community areas, but our dedicated housekeeping team also ensures that individual apartments are cleaned on a weekly basis.
Rest assured that we uphold the same impeccable standards of cleanliness in these private spaces as we do in the shared areas, all while respecting the privacy of our valued residents.
Apartment cleaning includes:
Kitchen area hand wiped and sanitized




Doors and door frames spot cleaned




Window sills, ledges, and blinds dusted




Hard-surfaced floors: vacuumed and damp mopped




All readily accessible floors vacuumed




Steam cleaning for non-carpeted areas as needed




Carpets spot cleaned as needed




Empty closet floors vacuumed




General dusting



Bathrooms
cleaning includes:
Bathroom tile walls and showers cleaned and sanitized




Vanity and sink cleaned and sanitized




Mirrors and chrome fixtures cleaned and shined




Floors cleaned/ damp mopped, steam cleaned as needed

Toilets thoroughly cleaned
Deep Clean
Upon Request. No cost if cleaning is done every 6 months.

Carpet cleaned




Inside windows




Heavy knickknack area dusted




Upholstery cleaned upon request, larger item may be a cost
Technology Support Services
Don't let technology hold you back, let us empower you to embrace the digital age with confidence.
We understand that the rapidly advancing world of technology can often feel overwhelming.
But rest assured, our dedicated team is here to provide you with comprehensive solutions and expert guidance every step of the way.
Allow our team of highly skilled and experienced professionals in Technology Support Services to lend a helping hand and effortlessly navigate through any challenges you may encounter with computers, email systems, and various other tech-related matters.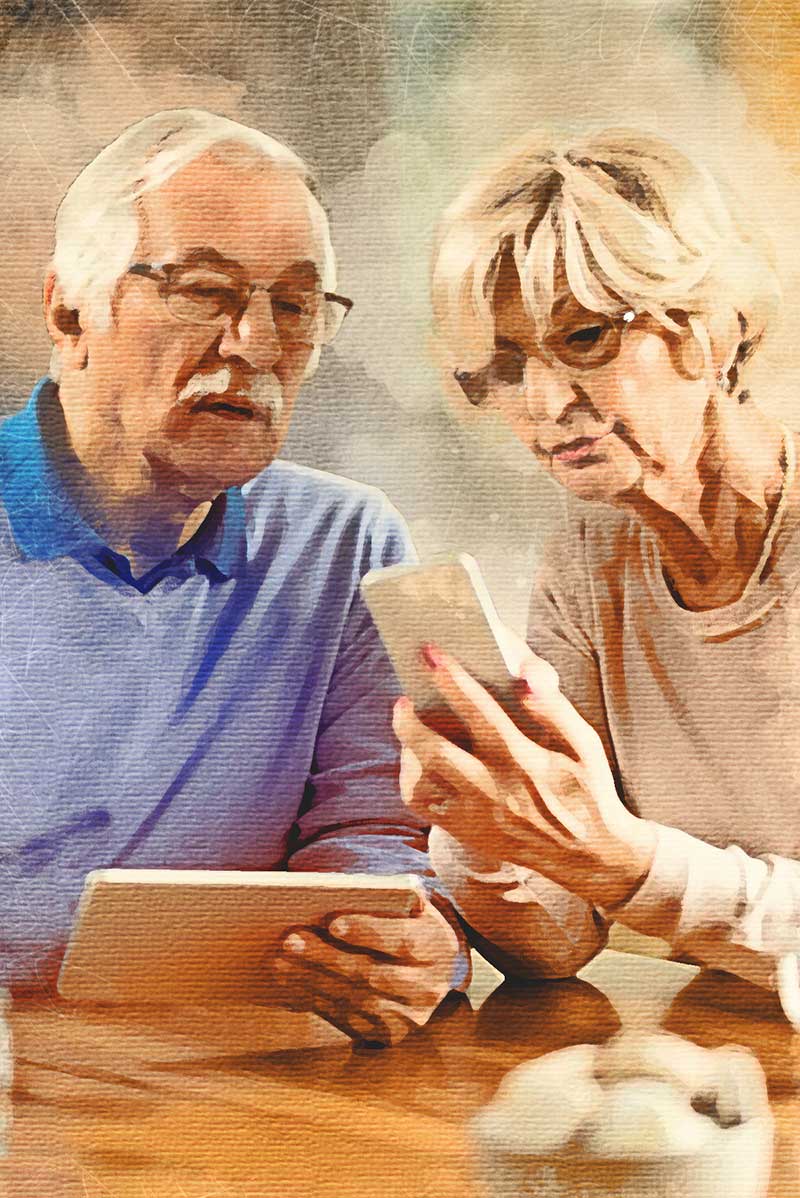 On-site Beauty and Barbershop
Sit back, relax, and let our talented professionals work their magic while you immerse yourself in a tranquil and serene environment.
Experience the ultimate convenience and luxury at our on-site shop and salon. With our professional stylists and technicians, getting a haircut or a manicure will be a delightful and stress-free experience.
Step into a world of indulgence and rejuvenation that will leave you looking and feeling your absolute best, all without having to take a single step outside the building.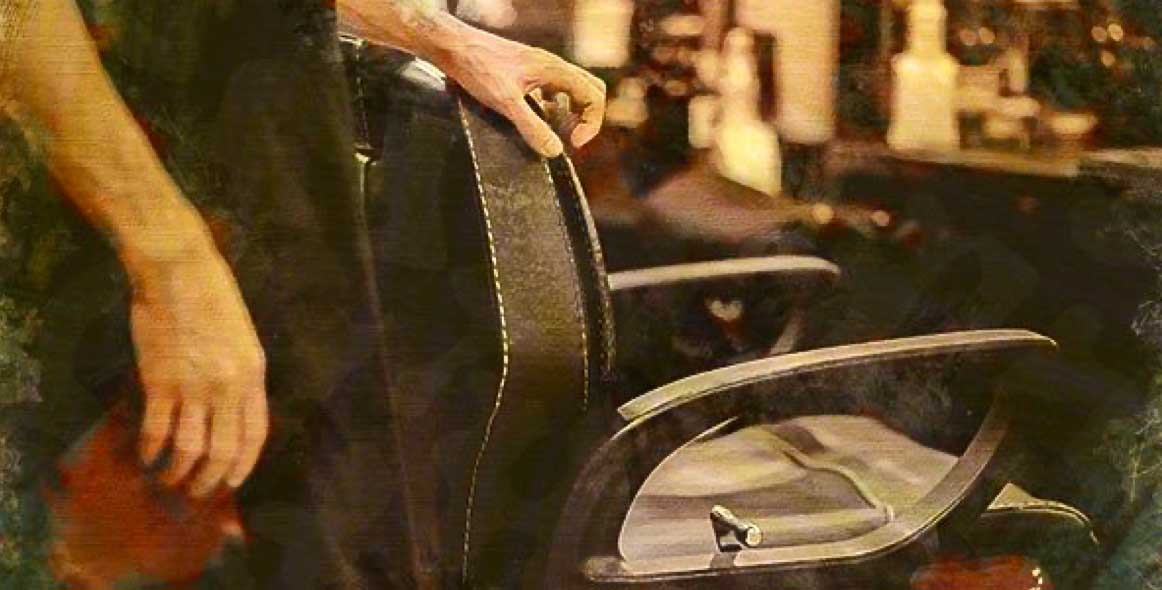 Our on-site shop and salon eliminates the need for you to waste time and energy commuting, so you can spend more time on what truly matters - yourself.
Service Professionals
In addition to our dedicated team of caregivers, we also collaborate with a range of skilled service professionals who specialize in various areas of healthcare. These professionals, including Legacy Healthcare for physical therapy, occupational therapy, and speech therapy, are an integral part of our resident care program.
By collaborating with these service professionals, we can offer a comprehensive range of services that address not only the physical health but also the mental, emotional, and spiritual well-being of our residents.
Registered dietician consultations
We understand the importance of a well-balanced diet, which is why we offer registered dietitian consultations. Our dietitians work closely with residents to create personalized meal plans that cater to their specific dietary needs and preferences. This ensures that our residents receive the necessary nutrients for optimal health and well-being.
Visiting dentist, podiatrist, audiologist, and other medical professionals as requested
Furthermore, we understand that some medical conditions require specialized attention. That's why we have a network of visiting medical professionals, such as dentists, podiatrists, audiologists, and other specialists who provide on-site services upon request. This allows our residents to conveniently access the care they need without the hassle of traveling to external appointments.
Psychologists to provide talk therapy
We also prioritize the mental and emotional well-being of our residents. Our dedicated team of psychologists is available to provide talk therapy, offering emotional support and guidance to our residents whenever needed.
Spiritual support from local chaplains
We understand the importance of holistic care, which includes meeting the spiritual needs of our residents. To cater to this aspect, we work closely with local chaplains who provide spiritual support and guidance to those who seek it.
Hospice support for end-of-life care
Lastly, we recognize the importance of end-of-life care and support. Our facility is proud to offer hospice support, ensuring that residents receive compassionate and comprehensive care during this challenging time. Our team of professionals is trained to provide comfort and assistance, ensuring that our residents and their families feel supported throughout the entire process.
If you require guidance in determining the ideal assisted living option for your beloved family member, please don't hesitate to reach out to us. Our team is dedicated to providing the support and assistance you need, and we would be thrilled to assist you in any way we can.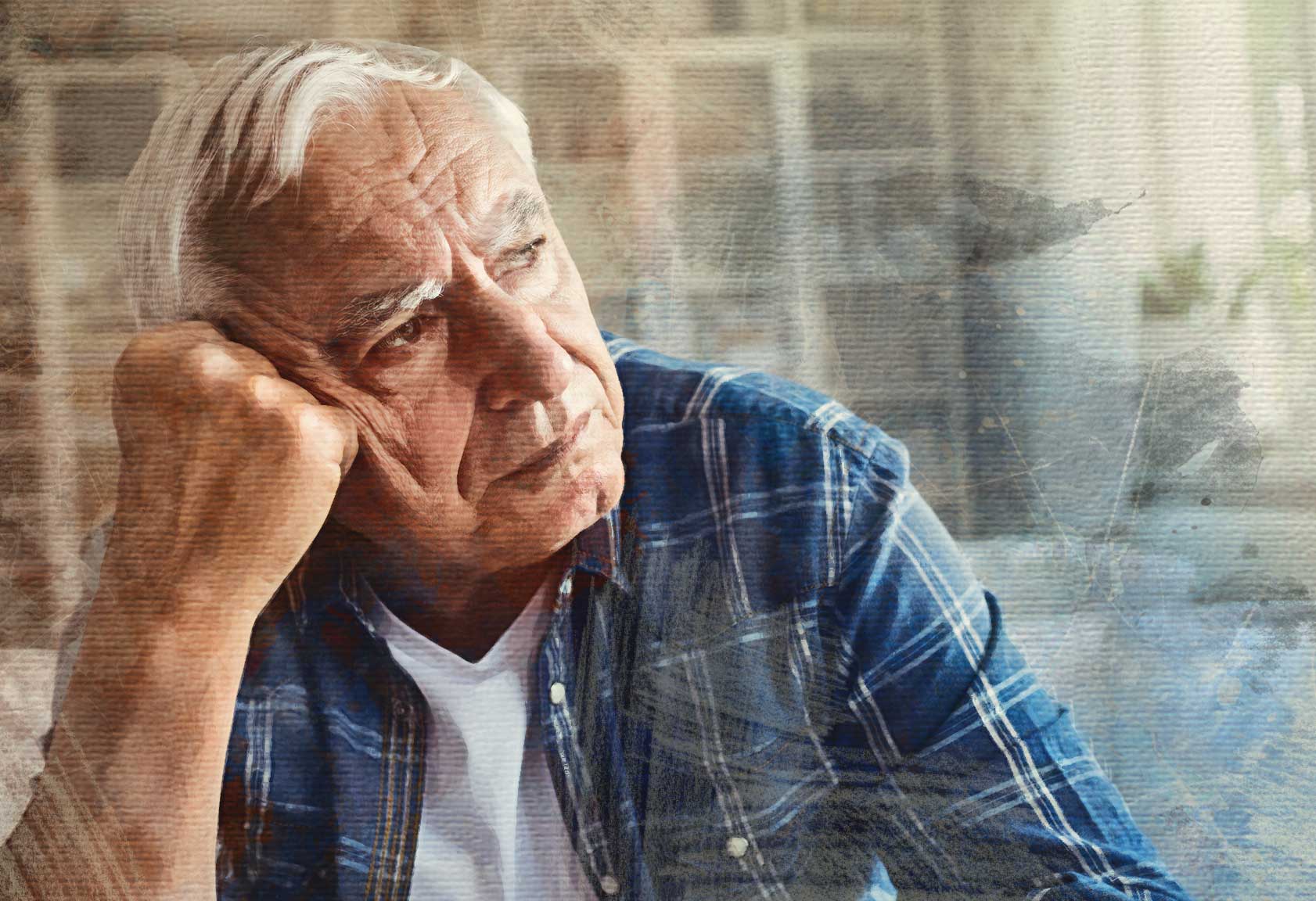 When Is It Time for Assisted Living?
Discover when it's time for assisted living and how to navigate the difficult conversation with your aging parents. Recognize the sign. Let...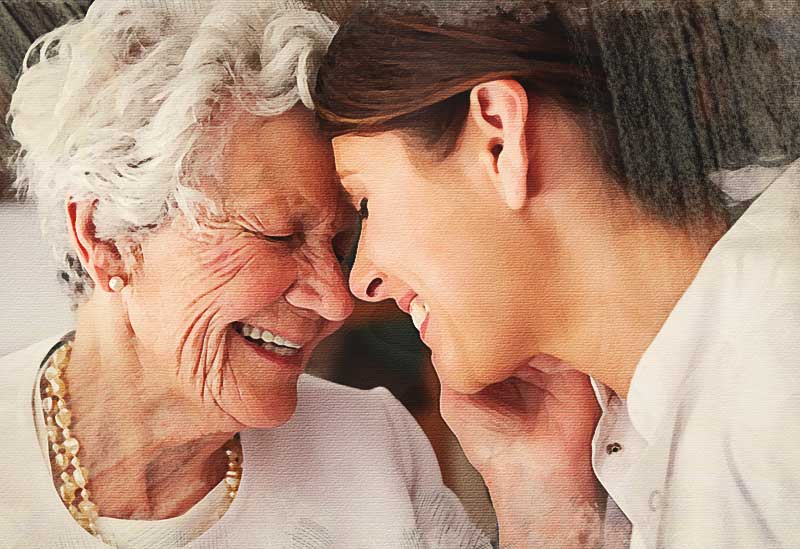 Senior Care Services
Discover the various senior care services to ensure the quality of life for your loved ones. From home care to memory care, find the perfec...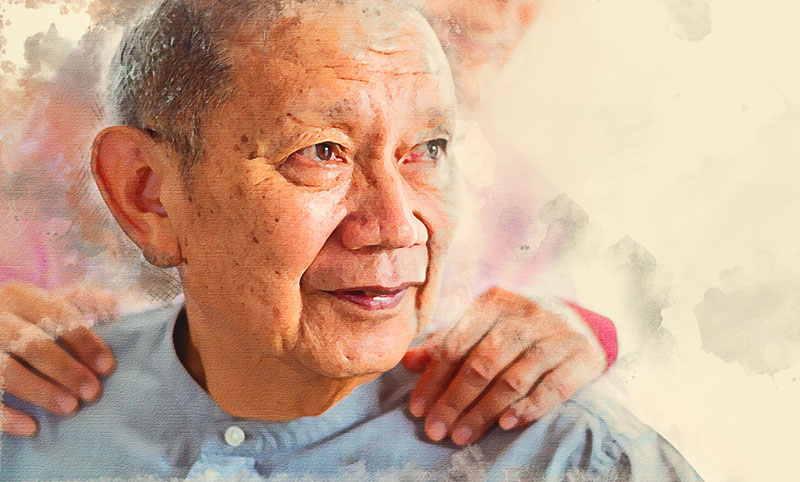 Five Distinctions Between Independent Living and Assisted Living
Distinctions between independent living and an assisted living facility. Learn what sets these two options apart on our assisted living res...