Memory Resources
What is Memory Care? Your Complete Guide to Memory Care

What to Know About Memory Care
What is Memory Care?
Memory care refers to the enhanced, 24/7 care provided within a specially designed community for people living with memory loss. Memory loss may be related to several conditions, such as Alzheimer's disease or dementia.
If you have a loved one living with memory loss, transitioning to a Memory Care community will truly help them live a full and more enriching life. It can reduce their anxiety and stress since the Memory Care environment is specifically tailored for people living with memory loss.
Residents living in a Memory Care community enjoy enhanced support and care in a customized environment to meet their needs. Team members are specially trained in caring for residents living with memory loss, which significantly improves a resident's quality of life
When is it Time for Memory Care?
If you notice that your loved one's memory loss seems to be worse or they begin to wander, it may be time for family members to consider an apartment in a Memory Care neighborhood. Other signs that a loved one may need additional, memory-specific care:
You notice challenging behaviors, like hitting or kicking, that is hard to manage
Your loved one isn't bathing or taking care of their hygiene tasks
Your loved one isn't sleeping, sleeps more than usual,

is up in the middle of the night

, or naps during the day

Your loved one asks repetitive questions,

Has difficulty with short term memory

Needs constant cueing or reminders to get through their day
Unable to manage their finances
You notice that your loved one wanders, which may lead to them getting lost or even hurt
You're struggling to manage caregiving responsibilities
Your loved one loses their balance or gets injured from falls and other incidents
Your home isn't designed to provide a secure, peaceful environment for your loved one
Talking With Your Loved One's Doctor
If these signs seem familiar and you're considering whether Memory Care is right for your loved one, begin by speaking with a trusted doctor. Your loved one's doctor will be able to help you assess how your loved one is doing and whether they would benefit from living in a Memory Care community. It can be emotionally and physically draining to care for someone you love, making it difficult to form an objective opinion on whether Memory Care is the right choice.

Processing Emotions
As you start to think about Memory Care for your loved one, you may experience various emotions. There is no right or wrong way to process this decision, and everyone's experience will be different.
It may help to know that you're not alone. It's very common for families and caregivers to feel sad, guilty, or even angry at the thought of their loved one moving into a Memory Care neighborhood. Recognize that your emotions are perfectly valid. And be sure to remember that moving into Memory Care can genuinely help your loved one live a more enriching, vibrant life. This move also removes the burden of being a primary caregiver from your shoulders.
There are a variety of ways that a Memory Care neighborhood can help someone living with memory loss.
A structured, secure environment with plenty of enriching things to do, opportunities for physical activity, a nutritious diet, socialization, and ways to minimize stress are all part of the advantages of living in a Memory Care community.
Engaging Residents Living with Memory Loss
A Memory Care community is full of opportunities for residents to take an active, engaged role in their lives. Residents are encouraged to socialize with both neighbors and team members as often as they'd like. Mealtimes, for example, is an excellent way for a resident to socialize with neighbors over a delicious dinner.
At Birches Assisted Living and Memory Care, we place things to do throughout the community so residents have access to activities that encompass both mental and physical exercise. This might include folding laundry, putting together a puzzle, or working on a crafting project.
Specialized, Secure Environment
Someone living with dementia or memory loss will likely need increasing care as time goes on, or they may have a tendency to wander. Memory Care communities offer a secure environment to ensure that residents are safe and have assistance nearby at all times.
This smaller, secured community means that residents are free to explore the area as they choose. It decreases confusion for residents living with memory loss since the area is intentionally designed to be safe and easy to navigate. This can further reduce confusion and distress for residents, creating a calm, peaceful place to call home.
An alert system is another helpful tool in providing a secure Memory Care community. This system allows team members to monitor where residents are and whether a resident may need help but is unable to ask for it. This way, team members can be proactive about ensuring the safety of residents. Team members will regularly check entrances and exits to the area to ensure they stay locked at all times.
Wellness Checks
A secure Memory Care neighborhood can also include several types of regular wellness checks. Team members will also check in with residents each day. These daily wellness checks include looking in on residents' apartments to ensure nothing could cause harm. These check-ins provide some great opportunities for team members and residents to get to know one another.
Highly Trained Team Members
Team members working within a Memory Care community go through special training that considers the needs of each resident living with memory loss or dementia. Each resident is unique, but team members will generally assist with daily tasks such as grooming and dressing.
The Memory Care team will also provide opportunities for residents to interact together or one-on-one with a team member. Socialization and activities that engage a resident are both essential components of quality care within a Memory Care neighborhood, and team members are specially trained to incorporate both in a way that supports each resident's wellbeing.
It's not uncommon for residents living with dementia or memory loss to become confused or frightened. So team members are prepared with kind, caring ways to diffuse the situation. Team members always keep residents' dignity top of mind, which is a vital component of the specialized Memory Care training they receive.
Choosing a Memory Care community with a higher number of team members is essential.
This individualized care is made possible by having a high ratio of team members to residents. People experiencing dementia generally require more one-on-one time with staff.
Part of residing in a Memory Care community means receiving personalized medical care, ranging from managing medications to assistance with daily living tasks. Team members work directly with residents, and many Memory Care communities have on-site medical professionals such as physical therapists and nurses.
In addition to in-house team members, many Memory Care communities work with outside medical providers to meet a resident's healthcare needs. That may include providing space for a resident to receive occupational therapy or arranging transportation to a resident's doctor appointments. Memory Care communities can also coordinate with hospice care providers to ensure a resident gets the end-of-life care they need.
Partnering with medical providers you and your loved one trust is essential to a resident's wellbeing, so it's crucial to ensure that the Memory Care community you're considering coordinates with other providers.
Personalized Wellness Plans
Since everyone is different, each resident's care must suit their personal needs. This may mean regularly updated care plans based on a resident's mobility and need for daily assistance. Yet providing personalized care for residents living with memory loss also needs to consider a resident's personal preferences.
Care plans for residents living with memory loss will incorporate a resident's abilities and likes and dislikes. Here at The Birches, we intentionally and thoughtfully tailor individual wellness plans that challenge and strengthen both sides of the brain to empower our residents along their health journey.
For instance, some residents love reminiscing with team members about happy moments from their past, while others enjoy doing something more active. Team members spend quality time with residents to get to know them and understand how to help them thrive.
Beyond individualized care plans, residents in a Memory Care community will enjoy various things to do throughout the year. These activities and programs are structured to support the health and wellbeing of someone living with memory loss. The programs stimulate the mind while ensuring residents stay active.
Programs offered will likely include several components of overall wellness, such as spiritual care, physical activity, mental stimulation, socialization, and more. These programs enhance a resident's total wellbeing, helping them thrive while promoting independence and bringing joy to their lives.
Help for Caregivers
Choosing a Memory Care community for your loved one can also be helpful for you as a caregiver. The right Memory Care community lets you continue to play an essential role in your loved one's care while also allowing you to take a step back into the role of a family member.
Over time, a resident living with memory loss may need more assistance with everyday tasks like getting dressed or using the bathroom. Being the primary caregiver for someone with dementia or memory loss can be physically and emotionally tiring. By choosing the right Memory Care community, caregivers can ensure their loved one receives the specialized care they need. This allows caregivers the time to enjoy spending quality time with their loved ones.
Is Assisted Living the Same as Memory Care?
Assisted Living vs. Memory Care
The key to choosing an Assisted Living or a Memory Care facility requires understanding the differences between the two types of facilities. While the two facilities provide similar services such as housing, meals, and assistance with activities of daily living (ADLs), memory care communities specialize in the care of seniors with memory loss, dementia, and Alzheimer's disease. To make the right choice for your family member, it's essential to understand the differences regarding Staff Training, Safety, distinct Memory Therapies, Daily Activities, and Costs.
Staff Training
Assisted living and memory care staff are trained to support the daily activities of their residents. Memory care staffs are uniquely qualified and equipped to handle 24-hour personal care for seniors with dementia. The goal of these professionals is to preserve a senior's sense of self, maintain cognitive skills and quality of life for as long as possible.
When it comes to approaching and supervising complex dementia behaviors, including aggression and wandering, memory care staff possess the training to deal with these distinct challenges compassionately. Memory care can provide residents with more daily one-on-one attention because they offer higher staff-to-resident ratios than assisted living facilities. Memory staff are acutely aware of striking a balance between inspiring residents to remain independent while providing the support they may need.
Safety
It cannot be overstated how important environmental safety (securing entries & exits) is for assisted living and memory care choices. While assisted living communities may offer daily check-ins and in-unit alert systems for emergencies, seniors with memory loss require an even higher degree of safety. Whether it's falls, aggression, or the possibility of wandering, residents with dementia have a long list of potentially harmful behaviors.
Falls are common for dementia residents, so minimizing confusion is a priority for the facility design and layout.
Wandering is a prevalent behavior for residents at memory care facilities. Locked entry and exit doors add to security, while preventative measures such as keypad entries, auditory entry, exit signals, and concealed exits help mitigate the challenges of wandering.
Unique Therapies offer a calming approach within soothing spaces to lessen feelings of confusion, self-harm, or aggression.
Memory Therapies
At a memory care facility, one of its primary distinctions is the employment of memory therapies. Whether it's pet therapy that creates companionship, art therapy that can slow cognitive decline, or music therapy that minimizes agitation in Alzheimer's and dementia residents, there's a daily emphasis placed on memory exorcise. In the case of reminiscence therapy, the senses of smell, taste, touch, and sight are engaged to help seniors remember people, events, and places.
Daily Activities
Assisted living communities are focused on active seniors who require some assistance with daily tasks. A wide range of social activities, including book clubs, bingo, karaoke, off-site outings, and exercise, are typically available to all residents.
Memory care facilities also focus on providing individual and group activities, though the primary differentiator is the inclusion of memory loss therapies in those activities. Daily activities will focus on cognitive skills while establishing a level of routine and comfort for residents.
Nursing Home and Memory Care Differences
Nursing homes provide 24/7 staffing and enhanced care, but they usually include both long-term and short-term stays. Memory Care neighborhoods are designed to care for residents longer term.
Memory Care communities also provide customized staff training that focuses on enriching the lives of those living with dementia. These communities will have a higher number of activities for residents that are specially chosen to support both mental and physical wellbeing for someone experiencing dementia.
Memory Care communities do provide physical care. However, they place equal emphasis on caring for a resident's cognitive functions and wellbeing.
Nursing homes are typically equipped to care for residents with decreased or even no mobility when it comes to the level of care offered. Nursing homes care for residents with multiple health needs and conditions, so they focus primarily on physically caring for their residents.
What To Look For In a Memory Care Facility
Once you've made the decision together with your loved one and their doctor, it's time to choose a Memory Care neighborhood. The right Memory Care neighborhood is an essential component in helping your loved one thrive, so you'll want to consider your options carefully. Be sure to research a few Memory Care options. You'll want to schedule a tour and a consultation so you can ask plenty of questions.
Questions To Ask Memory Care Facilities
What are the move-in and move-out criteria? Age or clinical criteria? Special medical needs or concerns? Common reasons for move-out?
How many team members are there per Memory Care resident? What are their credentials?
How secure is the memory care neighborhood? What technologies are used?
What's included in the rent? Utilities? Parking? Housekeeping? Activities?
What social and recreational offerings do you provide? Calendar of activities? Professional staff who plan and lead? Opportunities for residents to propose new ideas? Private areas to retreat? Offsite activities?
What are the dining options? Restaurant-style? Cafe? Convenience shop? Sample menu and meal?
Touring a neighborhood will give you a sense of the overall culture and environment that you just can't get from a website visit or phone call. You'll be able to see how food is provided during mealtimes, and you may even be able to sample some of the food. Tours will also allow you to observe how the team members interact with residents and what activities are happening throughout a typical day.
Navigating Memory Care Neighborhoods
When you schedule your tours, observe the overall design of each facility. The main thing to look for is a simple layout that minimizes confusion for those with memory loss. Shorter hallways and identifiable rooms are typically less confusing for residents experiencing memory loss or dementia.
In addition to a simple layout, the community may become your loved one's new home. As you tour, keep this in mind and note whether the neighborhood has a comfortable feeling as you get from being in your own home.
If your loved one has an aversion to loud noises, you may want to consider whether the Memory Care neighborhood features enough quiet areas that will give them a bit of calm when they want it. Others may want more lively, vibrant spaces to chat with neighbors. You know your loved one best, so keep in mind the lifestyle they've enjoyed to see if it's a good fit for the Memory Care neighborhood you're touring.
Focus on Important Community Features
When you tour a Memory Care community, there are many things to consider. Each community will be different and have individual features. As you tour a community, pay special attention to whether those features fit best with your loved one's needs.
If you know that your loved one's memory loss or dementia causes them to display physically aggressive behaviors, ask the team members how they compassionately address this. Or, if your loved one tends to wander, ask how the community is secured and how its design will minimize wandering.
If you're considering a local Memory Care community, you may be visiting your loved one rather often. Each family has different preferences, so ask the Memory Care team how they plan to involve the family in caring for and visiting with residents.
Memory Care means knowing your loved one living with dementia is safe.
Every Memory Care facility will have its safety protocols, and it's important that you ask about this during your tour. Some of the things you could ask about include how the doors are secured. Are they locked and checked on regularly by team members? Do they use security codes or keys? How about cameras just in case a resident leaves the community?
If there are outdoor spaces in Memory Care, find out whether they are also secured and how. Do team members go outside with residents, or are residents free to be in the outdoor areas themselves? When you live somewhere with extremely cold or extremely hot temperatures, you'll also want to note how much outdoor access is available to residents during those more extreme weather seasons.
One prominent safety feature in many Memory Care communities is an alarm system. There are various alarm systems, like an alert that goes off when a door is not properly secured. A resident wears other alarm systems to monitor falls or other potentially dangerous incidents. Ask staff members to see which specific ones the community works with.
Ask About Training and Certifications
Don't be afraid to ask about the team members' training on your visit to Memory Care. It's important to know that the people taking care of your loved one are thoroughly trained in assisting those living with memory loss and dementia.
In addition to individual training or certifications, ask about whether the Memory Care facility has any certifications. A state's health department generally oversees Memory Care communities, so you can inquire about their licensing and how their most recent audit went.
Other Memory Care communities choose to go above and beyond the minimum required training and certifications. Several options exist, such as the Successful Aging philosophy that guides everything we do at Birches Assisted living and Memory Care. We are also a certified Montessori Inspired Lifestyle credentialed community.
Both of these designations mean we put our residents first in everything we do. Ask about similar designations with any Memory Care neighborhood you're considering for your loved one.
What is There to Do?
An essential part of Memory Care has specially designed things to do for residents living with dementia or memory loss. When researching a community, find out what activities they offer and how that programming is designed to help someone experiencing memory loss.
Ask about the timing of Memory Care programming as well. Some facilities offer a shorter period of programming that may end just after dinner time. Other communities provide a much longer window for activities and programs that better suit your loved one's habits. Some residents prefer early morning activities, while others would rather be more active in the evening, so it's helpful to ask how a Memory Care neighborhood handles this variety in preferences.
Are Wellness Plans Created for Residents?
A personalized care plan can be crucial in how a resident does in Memory Care. Personalized Care plans include physical wellness, like doctor's visits or physical therapy and medication management. But Memory Care wellness plans also need to incorporate therapies and activities specifically designed to support someone living with memory loss.
People experiencing memory loss will likely require additional help over time, so knowing how often wellness plans are reviewed and personalized is good to note before choosing a Memory Care neighborhood.
Memory Care's price varies with each community, and some programs can help cover those costs.
You might want to look into Veteran's benefits if your loved one or their spouse served in the military. Be sure to review whether your loved one has a long-term care insurance policy and how it might apply to Memory Care.
Similarly, some life insurance policies could contain a clause that lets you terminate the policy in exchange for a one-time payment that would go toward your loved one's care.
Tips on Telling Your Loved One About Memory Care
Once you've chosen a Memory Care neighborhood for your loved ones, it's time to think about how best to help them transition into their new home. As with the idea of Memory Care, this transition may involve many emotions and concerns. Those living with memory loss may struggle with any abrupt or significant change, and a move is undoubtedly a big change.
Be sensitive to your loved one's emotions during this time. They might feel angry, upset, scared, or confused—and sometimes a combination of all of the above. Find a time to chat with them about the move when they have a good day or feel calm. Explain that you want the best for them, including the Memory Care neighborhood you have carefully researched.
Depending on your loved one, they may enjoy visiting Memory Care before they move in. This might cause too much anxiety for some people living with dementia, so for some residents, it's best if they first see their new home on the day they move in.
Enlist some help for this conversation, such as a trusted family friend or medical provider. Try to have the conversation closer to the move-in date to minimize anxious feelings for your loved one.
The team members of your chosen community can also help walk you through a plan to move your loved one into their new place. They can provide you with additional tips and resources specific to your loved one's needs or concerns.
What to Bring
Moving into Memory Care likely means moving into a smaller space than your loved one has been used to. Work closely with the team members to determine what you should bring and what wouldn't work well for the space there.
Discuss what everyday items are provided by the Memory Care team and what you'll need to bring along for your loved one. Beyond the basics, think about bringing some special things that will bring your loved one joy.
Some neighborhoods encourage residents to bring items that remind them of home or loved ones, like photos or a small memento from a beloved grandchild. If your loved one has a favorite chair or other pieces of furniture, ask whether they can bring it with them when they move in.
These comforts of home can ease the transition into this new space, bringing a bit of familiarity into your loved one's new home.
After Moving In
Once your loved one is moved in, there may be an adjustment period for them. Some residents will adjust quickly to their new home, while others may feel anxious or confused for a bit.
Remember to be patient with your loved one during this significant change in their life. Do what you can to bring them comfort, whether that's bringing along their special quilt or reminiscing with the family photo album. If you can, consider visiting your loved one, and seeing you may help ease their mind about their transition to Memory Care.
Bring up any concerns or questions with the team members. They work with your loved ones daily, so they'll get to know them and help keep an eye on how they handle the transition. Giving your loved one a bit of space can also be helpful, and the team members in Memory Care can help guide you on what times work best for a visit as they get to know your loved one.
Deciding to move your loved one into Memory Care is not easy. You want the best for them, and there are many things to navigate. Rely on people who can help, such as your loved one's doctor and the team members at your resident's new home.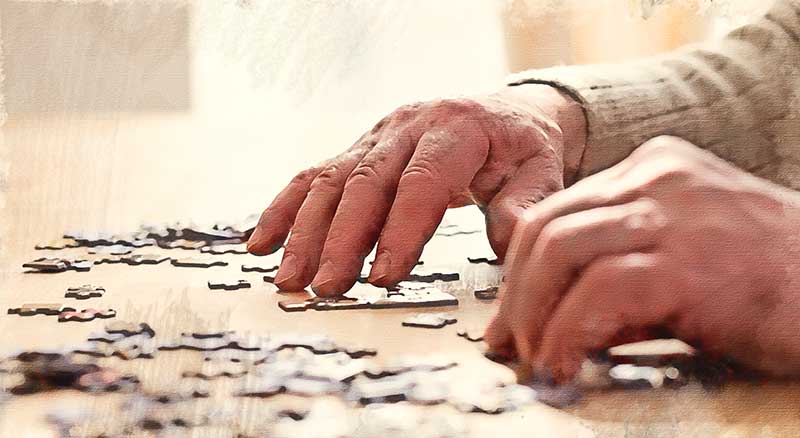 Montessori Activities for Dementia
Discover the benefits of incorporating Montessori activities for dementia patients. Promote independence and engagement with activities.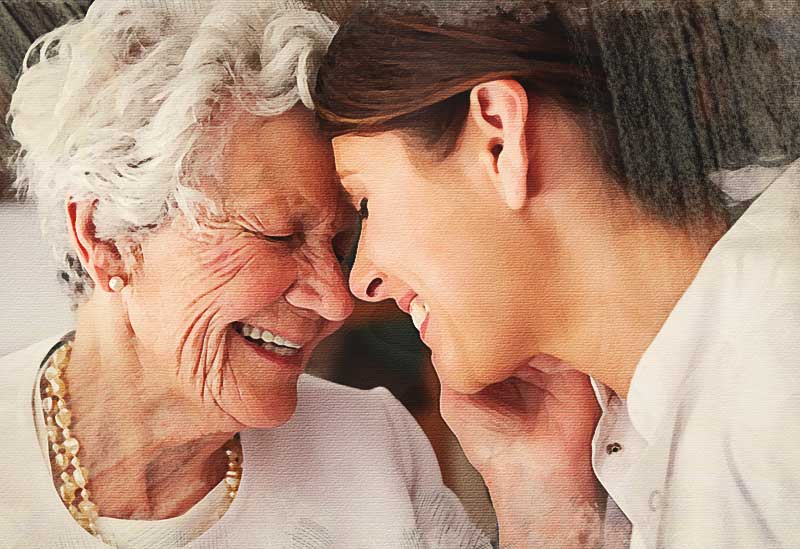 Senior Care Services
Discover the various senior care services to ensure the quality of life for your loved ones. From home care to memory care, find the perfec...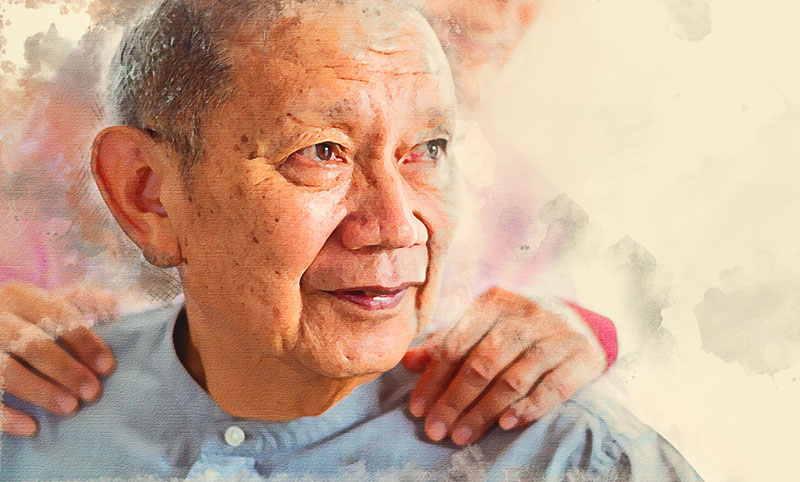 Five Distinctions Between Independent Living and Assisted Living
Distinctions between independent living and an assisted living facility. Learn what sets these two options apart on our assisted living res...
How can we help you?
Our team is always happy to help you with any questions regarding Memory Care.
We won't pressure you into taking a tour or choosing us for your loved one's new home. It's critical to choose the right community for your loved one, and you need the information to help you do that.
Please call us if you'd like more specific information about choosing Memory Care for your loved one living with dementia or memory loss.
Call Birches Assisted Living and Memory Care at 630-789-1135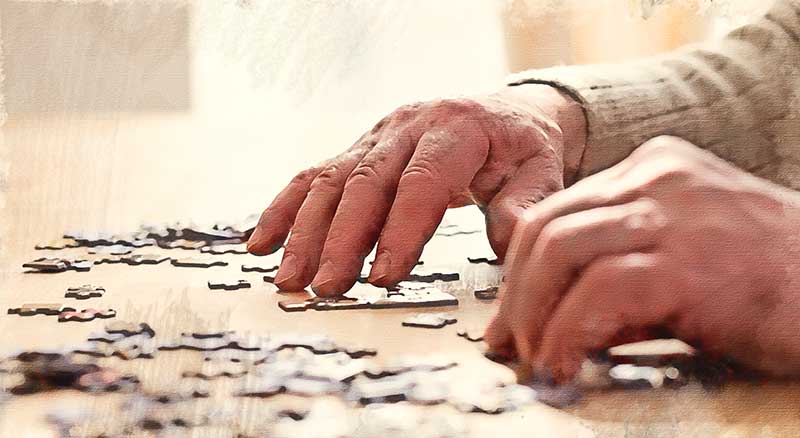 Montessori Activities for Dementia
Discover the benefits of incorporating Montessori activities for dementia patients. Promote independence and engagement with activities.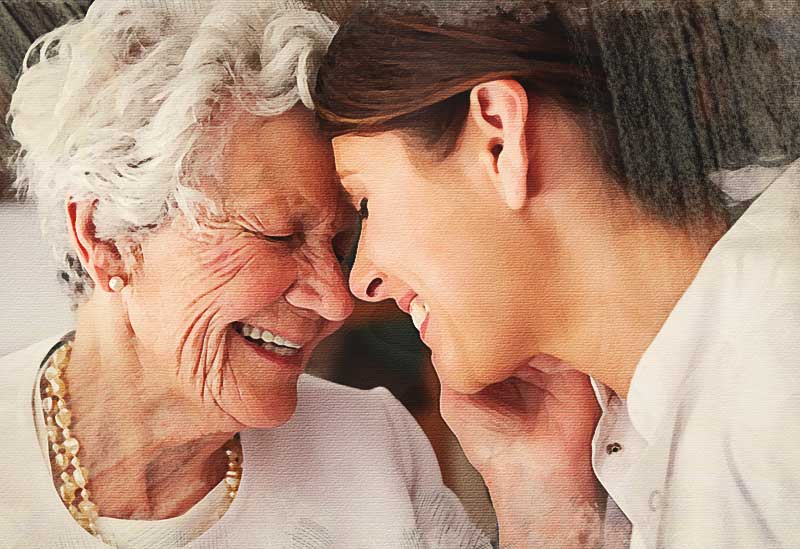 Senior Care Services
Discover the various senior care services to ensure the quality of life for your loved ones. From home care to memory care, find the perfec...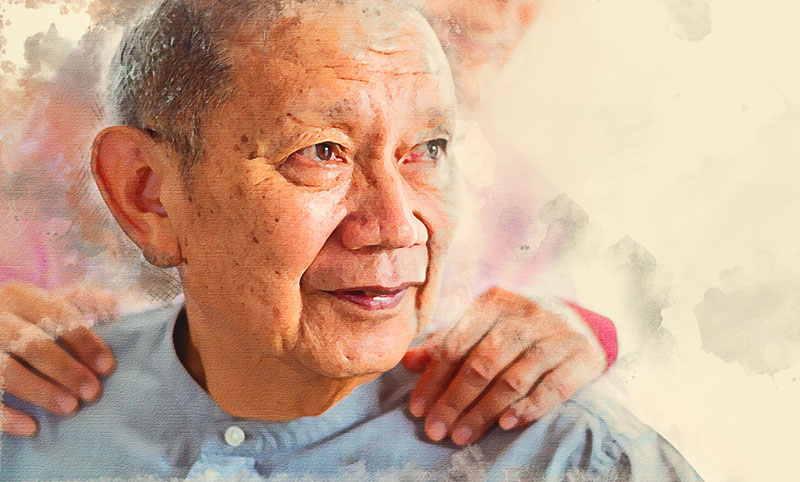 Five Distinctions Between Independent Living and Assisted Living
Distinctions between independent living and an assisted living facility. Learn what sets these two options apart on our assisted living res...