Memory Care in Clarendon Hills, IL
The Birches staff is specially trained in dementia care exceeding minimum regulatory standards.
Our team members are specially trained in caring for residents living with memory loss. Our training far exceeds the minimum hours required.
Exceptional Memory Care Support
The Birches Memory Care Community offers optional assistance with activities of daily living, medication management, and other services for our residents.
We are the only credentialed Montessori Inspired Lifestyle senior-living community in Illinois and one of eighteen communities nationwide.
That means the Birches Memory Care team works every day to create a failure-free environment. We focus on resident-led activities, including preserving an individual's abilities and strengths. Assisted living communities have a duty to uplift and encourage their residents, and we take that responsibility to heart.
We offer help with everyday tasks based on individual needs determined by you, your family members, and your physician.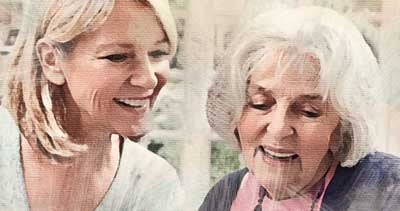 Daily Wellness Checks
Upon moving in and throughout each resident's stay, our team members periodically check on resident apartments. This helps to ensure there are no items that could pose a safety hazard to any of our residents. By taking the time to remove risks, such as expired food in a personal refrigerator, we can keep everyone safer.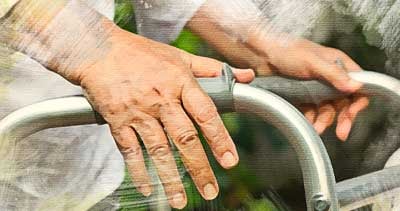 Mobility Checkups
We ensure daily wellness checks happen for each resident and our nursing team performs weight checks every month. And every six months, our therapy team does a mobility checkup for residents. This process helps residents stay on track with their strength and wellness goals.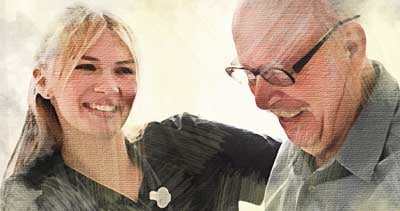 Daily Living (ADL) Services
We provide daily living (ADL) services such as medication support, personal hygiene care, and emotional support, along with safety monitoring. We believe people living with dementia, cognitive impairment and memory loss deserve a supportive and helpful environment.
These services play an essential role in helping our residents maintain personal health, an active social life, and rich connections with others in the community. They support holistic improvement in overall quality of life.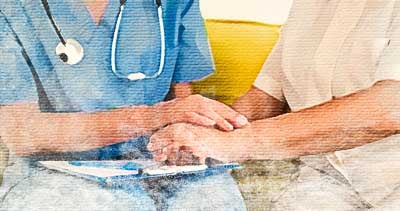 Personalized Service Plan
Every resident has a personalized service plan created by our clinical team. Each plan incorporates input from these important voices to meet a resident's needs and work toward their future goals.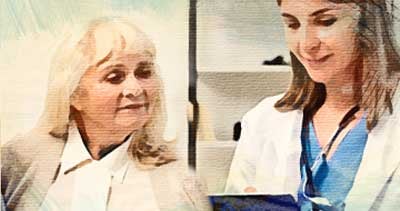 Personalized Comprehensive Wellness Plans
Our team creates personalized, comprehensive wellness plans for all of our residents living with memory loss. That team includes 30 Resident Assistants, six Licensed Practical Nurses, and one Registered Nurse on our team.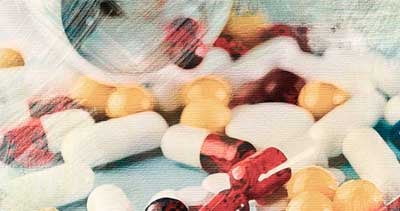 Medication Management by a Licensed Nurse
We differ from other memory care facilities and communities in that we only have licensed nurses who provide medication management. This allows our nurses to proactively spot any medical conditions that could interfere with medication and take prompt action to avoid complications.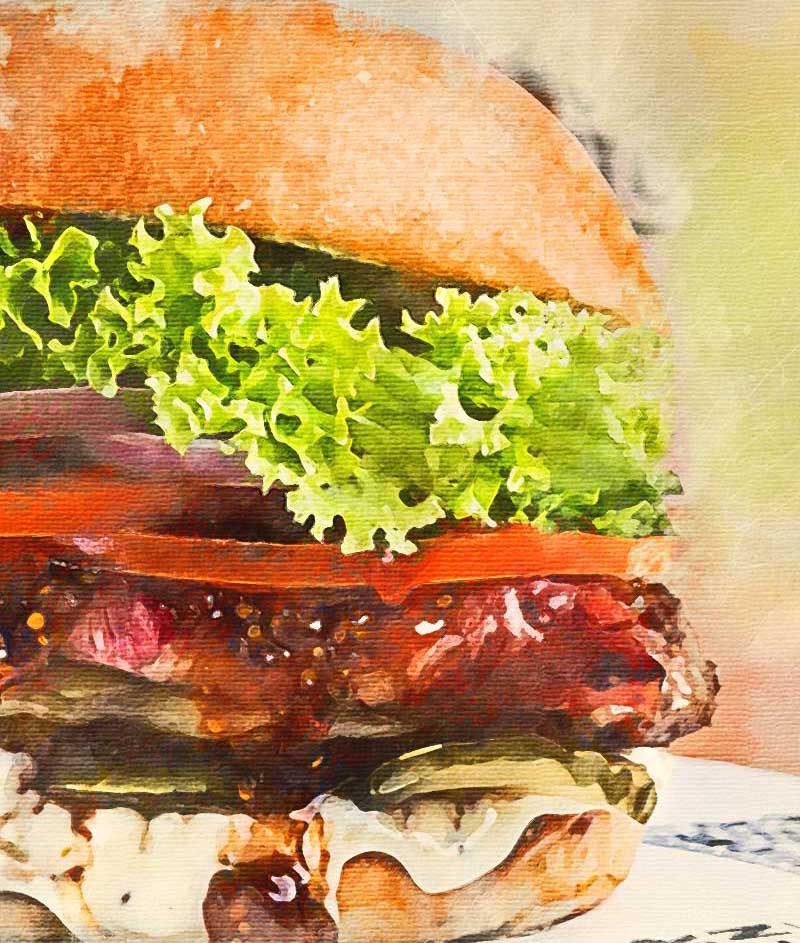 Memory Care Dinning
Our Culinary department provides healthy, delicious meals three times each day and provides an array of snacks for residents between meals. We are also able to customize menu options for our memory care residents should they have special dietary needs.
Our comprehensive nutrition program is tailored for each resident, and we also incorporate hydration into a resident's nutrition and structured programming plans.
Depending on a resident's care plan, we offer menu choices or bring out a sample plate for a resident to choose from. Seeing a sample plate can be more helpful for someone living with memory loss since a written menu may not be as readily understood.
Above all, we tailor our approach for every resident based on what they do and don't like and their communication style.
As part of our focus on providing routines for our memory residents, we designate a special seat for each resident in the dining room. This encourages familiarity and conversation with the same group of residents, further encouraging routine and structure.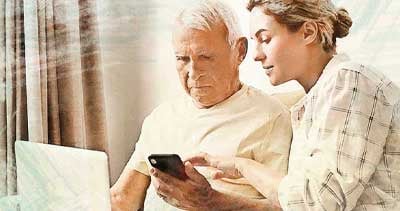 Technology Assistance
Our technology assistance services are free and can help residents resolve computer, email, and other technology issues upon request.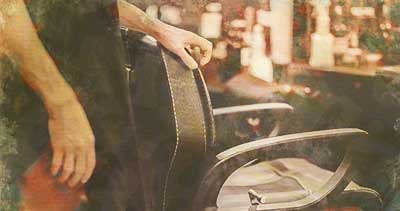 On-site Beauty and Barbershop
Visiting stylists or barbers may use our on-site salon and shop to give haircuts, style hair, and provide manicures or pedicures for residents.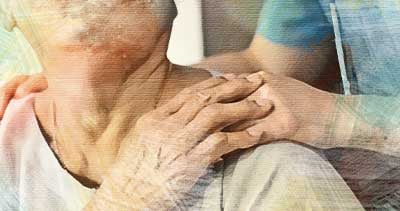 Geriatric Specialist
At the Birches, we provide regular office hours with a Geriatric Specialist two times per week. Residents are always welcome to have their physician visit as well.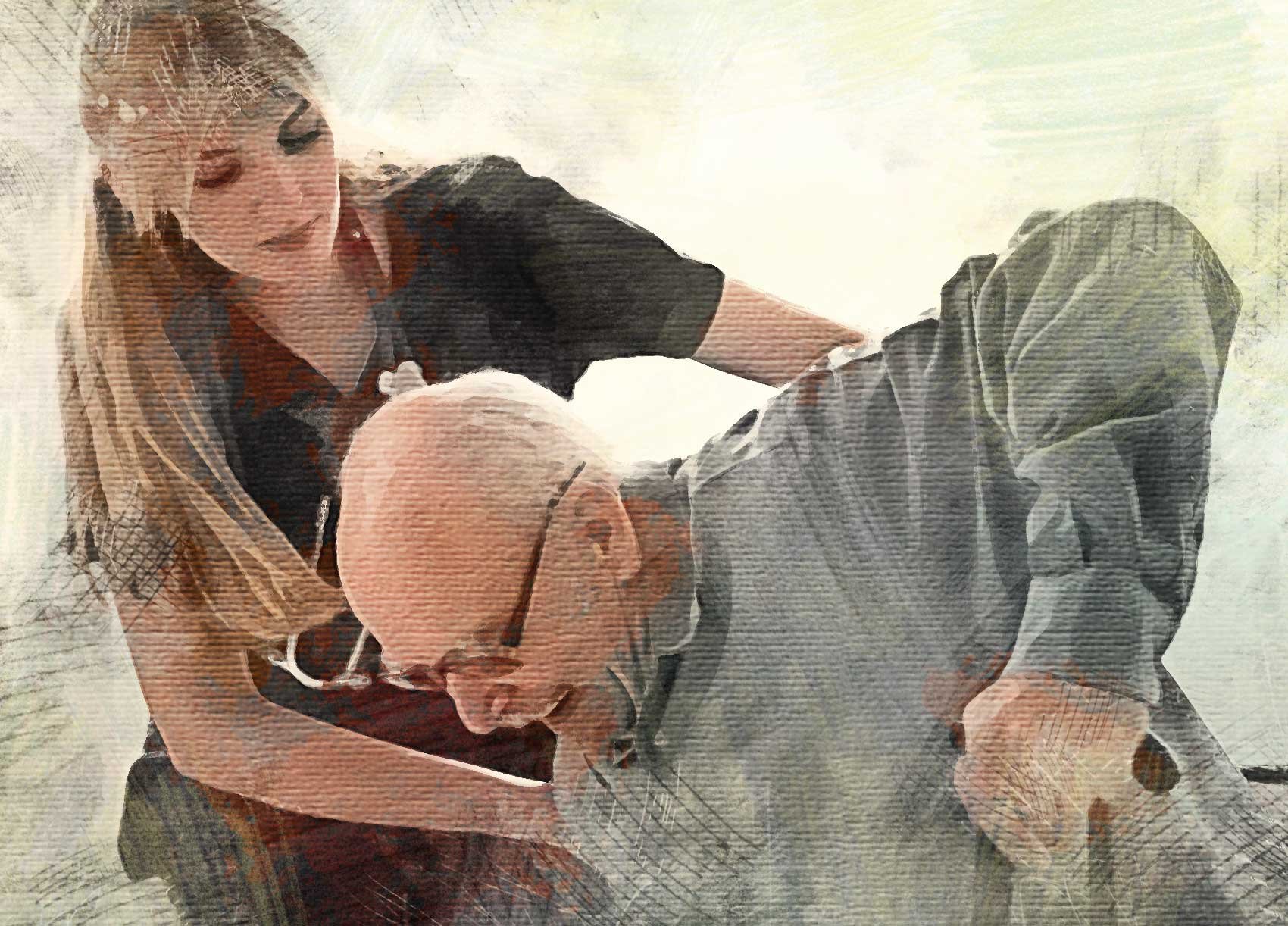 Rehabilitation & Therapy Services
In addition to the many group exercise and wellness programs we offer, physical, occupational, and speech therapy.
These therapies support memory care residents who are working to recover their mobility or health after injury or illness. Therapy can also help residents maintain their current mobility and balance, which helps protect their independence.
A Registered Nurse (RN) oversees each resident's rehabilitation or therapy plan while skilled therapists provide the services. For convenience, we maintain a list of Preferred Providers our residents may select, though residents are always welcome to choose any home health agency they prefer.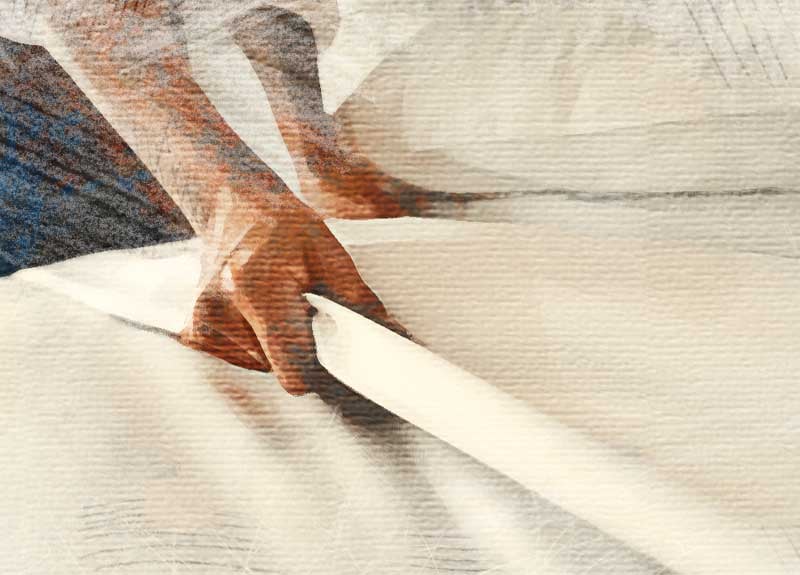 Laundry Services
We also provide weekly laundry service for our memory care residents, including four loads of sheets, towels, and clothing.
Unlike other memory care facilities, we wash each resident's laundry separately, so there's no need to label clothing.
We readily accommodate detergent allergies for our residents.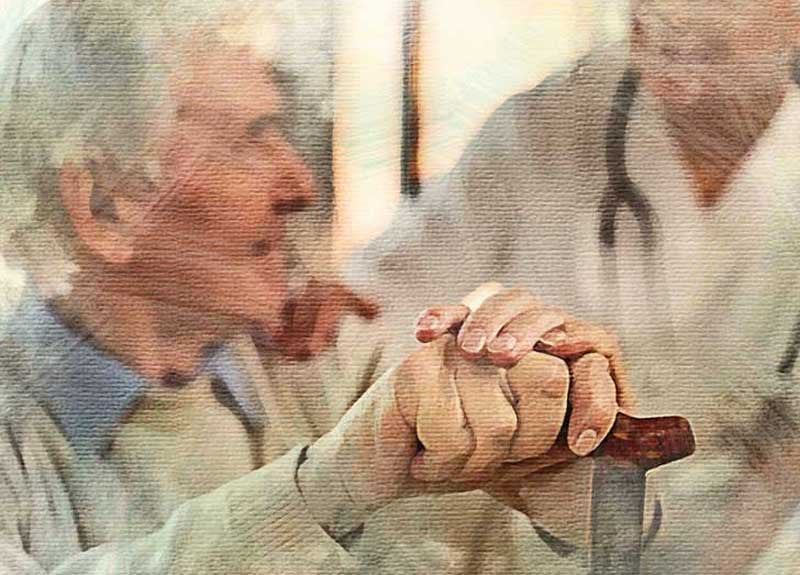 We also partner with the following outside service care professionals.
Legacy Healthcare for PT/OT/ Speech (full-time on-site)
Registered dietician consultations
Visiting dentist, podiatrist, audiologist, and other medical professionals as requested
Neuropsychological evaluations and counseling
Psychologists to provide talk therapy
Spiritual support from local chaplains
Home Health Care
Hospice support for end-of-life care
Housekeeping
In addition to keeping our community areas spotless, our housekeeping team also cleans individual apartments weekly.
We apply the same high standard of cleanliness here as we do to community spaces at our memory care community in Clarendon Hills. And we always respect our residents' privacy.
Apartment cleaning includes:
Kitchen area hand wiped and sanitized




Doors and door frames spot cleaned




Window sills, ledges, and blinds dusted




Hard-surfaced floors: vacuumed and damp mopped




All readily accessible floors vacuumed




Steam cleaning for non-carpeted areas as needed




Carpets spot cleaned as needed




Empty closet floors vacuumed




General dusting



Bathrooms:
Bathroom tile walls and showers cleaned and sanitized




Vanity and sink cleaned and sanitized




Mirrors and chrome fixtures cleaned and shined




Floors cleaned/ damp mopped, steam cleaned as needed

Toilets thoroughly cleaned
Deep Clean
Upon Request. No cost if cleaning is done every 6 months.

Carpet cleaned




Inside windows




Heavy knickknack area dusted




Upholstery cleaned upon request, larger item may be a cost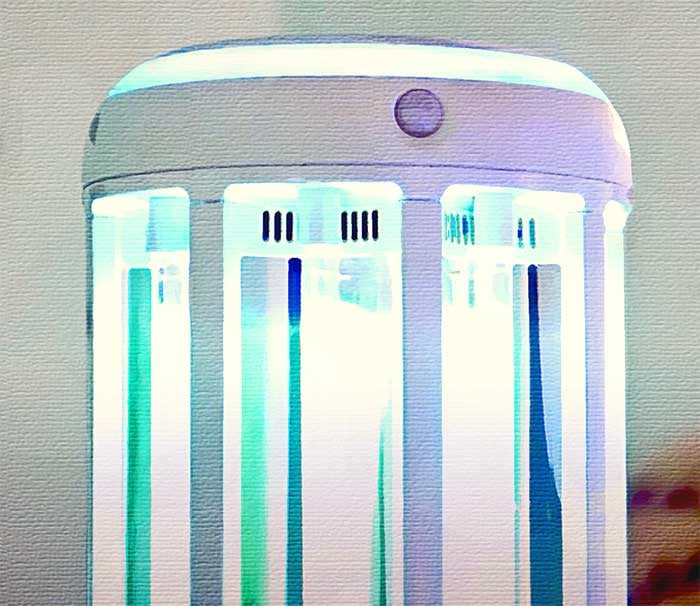 Disinfection
We have three R-Zero hospital-grade UV-C light units. R-Zero is the most powerful UV-C light disinfection device. It destroys over 99.99% of pathogens.
UV-C disinfection is recommended by the CDC. It is more effective than manual disinfection, which misses more than 50% of surfaces. R-Zero Arc emits up to 109% more germ-killing light.
R-Zero's hospital-grade UV system, Arc, provides a critical layer of added protection to important senior living spaces - including private rooms and apartments, dining halls, activity rooms, lounges, and more.
Our Housekeeping team frequently cleans and disinfects our community spaces, and we ramped up our safety measures with the arrival of COVID-19.
State Of The Art Safety & Security for Memory Care Residents
As part of our focus on safety and well-being, we do secure our memory care community. We secure this area because it is smaller and less overwhelming to someone living with memory loss. That means it is safer for residents to explore within this area if they choose, too.
Our team members perform regular checks on all entrances and exits to ensure the area stays secure. We have various cameras that allow us to be proactive if a resident should leave the memory care community.
Our outdoor patio and walking path are both enclosed and secured. This allows our residents to freely explore outside if they'd like.
Vigil Dementia System
In addition to these safety measures, our Vigil Dementia System is used within our memory care community in Clarendon Hills. It's a silent paging system that becomes personalized to an individual resident's habits and schedule.
If a resident gets out of bed or opens a door, the system will silently alert our team members in the resident's neighborhood. A team member will then check in on the resident and reset the alarm.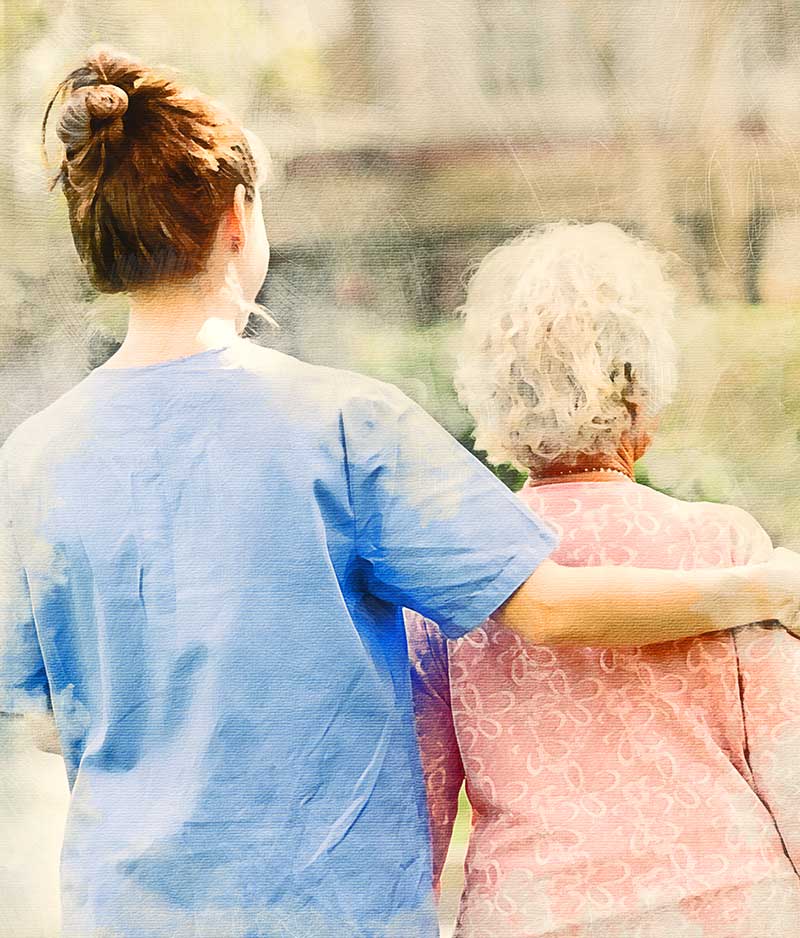 Join a Caring and Supportive Memory Care Community




We empower residents with Alzheimer's disease, dementia, and other cognitive issues to live richer, fuller, more rewarding lives. Contact us to learn more about how you or your loved one can join our memory care community in Clarendon Hills.