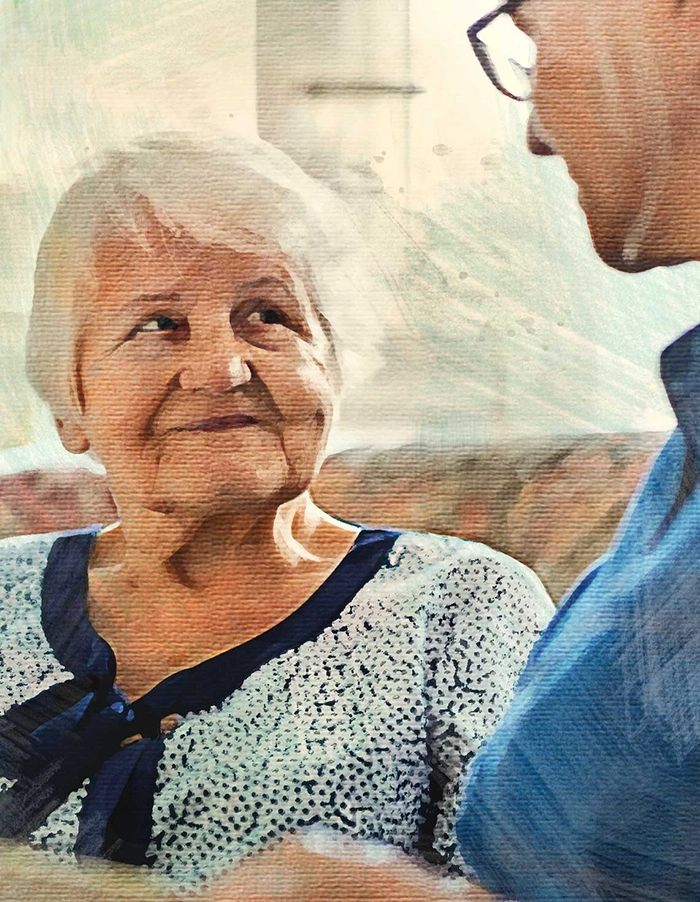 Family Support and Communication
Families entrust the care and wellbeing of their loved ones to us.
And we do not take that responsibility lightly.
As a family member, you may wonder whether your loved one is genuinely enjoying their day-to-day life here and if they are getting enough social interaction.
Our goal is to provide open communication between our team members and our residents and their families, which helps ensure the best experience possible for our residents.
Family Communication
Our app, provided by CareMerge, allows you to quickly check in on how your loved one is doing by providing an overall picture of your loved ones' physical, mental and spiritual health.
This app allows us to send you surveys, which is a convenient way to provide feedback or bring up any questions or concerns you may have. Our Executive Director will communicate with our team members in the appropriate departments to promptly address any concerns.
We value your feedback, and we invite you to provide it via the app or by using our confidential suggestion box. Similarly, we are always listening to our residents' feedback. Sharing your feedback with us provides valuable support for your loved one.
We encourage you to visit your loved one as well.
This can give so much peace of mind to both of you. You won't need to wonder if your loved one is happy and thriving because you will get regular updates via our app, and you can see them in person for yourself.