Assisted Living Resources
Your Complete Assisted Living Guide
What is the purpose of assisted living facilities?
An assisted living facility aims to provide daily care and a long-term housing option for seniors.
Assisted living residents receive care that includes immediate needs such as healthy meals, help with personal care, and structured social activities that fit a diverse range of interests. While many residents of assisted living facilities are very active, some may need help with activities of daily living (ADL), which can include grooming, dressing, and bathing.
The Benefits Of Assisted Living Communities
There are three primary focal points most assisted living facilities employ to help keep seniors engaged in happier and healthier lives that, in turn, help slow or reduce potential cognitive decline: Social Engagement; Intellectual Stimulation, and Healthy Physical Activity.
Common Assisted Living Services
Many assisted living communities provide access to conveniences and professional services as part of the facility layout, often eliminating the need for transportation.
Knowing there is a regular opportunity for residents to engage in social activities and interact with staff members and community members, assisted living facilities often help the families of residents cope with anxiety regarding a senior's ongoing quality of life.
Assisted living communities vary, but here is a list of some popular services and key amenities that may be included:
Spiritual Services

Physical therapy room

Exercise classes

Gathering spaces

Outdoor gardens

Beauty salon/barbershop

Private event rooms

Library

Entertainment/tech center
What is the difference between assisted living compared to other senior living options?
With an aging population growing nationwide, choosing from various senior care services is vital for any family. According to the American Health Care Association and the National Center for Assisted Living (AHCA NCAL), many Americans living in assisted living facilities exceed 800,000 residents.
Understanding the distinctions between the varying senior services offered is critical to making an informed decision. Here are comparisons between assisted living and four distinctly different variants of assisted living care.
Is assisted living and independent living the same?
Assisted living and independent living appeal to very different needs and distinct senior specialties.
These two senior options offer senior-program-based services, accommodating housing designs and amenities that may include meals and expanded off-site entertainment and outings. Independent living's primary area of difference is its lack of help with daily activities, from grooming and bathing to dressing, making it typically less expensive than assisted living.
Depending on the state, independent living communities will follow different guidelines for care.
Independent living appeals to seniors who prefer to live independently but desire to surround themselves with a like-minded community while maintaining comfort and convenience. Independent living communities provide plenty of social engagement and a maintenance-free lifestyle.
How does memory care differ from assisted living?
The primary difference between assisted living and memory care facilities is the unique support they offer their residents experiencing memory loss.
A memory care facility offers similar services as the assisted living community, including daily meal services and assistance with daily activities. While early-stage dementia or Alzheimer's patients may choose assisted living, they will need to transfer to a more specialized environment as symptoms worsen.
Memory care facilities and their staff are built with security to ensure proper training to help manage distinct dementia behavior and provide a safe environment to prevent wandering by residents. Staff training encompasses memory-enhancing therapies and activities to prolong cognitive skills as long as possible.
Assisted living facilities that offer memory care, often located in a separate wing of the facility, may be easier for these seniors in assisted living to transition to memory care as their disease progresses.
The Difference Between Assisted Living communities and Nursing Homes
Comparing assisted living facilities to nursing homes requires two distinctions: seniors need skilled nursing services or cannot afford to pay privately for care.
In contrast, assisted living residents do not require this kind of medical attention, and a physician's prescription is a requirement for nursing home admission. These facilities offer 24-hour supervision and medical care, while assisted living residents have access to medical care but do not require constant observation.
While assisted living and nursing homes offer housing, meals, and help with ADLs, such as bathing, toileting, and mobility, assisted living residents can enjoy a maintenance-free apartment lifestyle and engage with friends and residents while partaking in daily social activities.
The potential lifestyle at an assisted living facility varies dramatically from a nursing home. Assisted living facilities typically offer a more comprehensive range of activities, including special outings to regional activities like casinos, theaters, and sports events.
Onsite classes and activities will generally include movie nights, fitness classes, workshops for hobbies, cooking classes, and music/dancing.
Accommodations for assisted living are designed to feel cozy, relaxed, and spacious. At the same time, nursing home residents often share dorm-style rooms, limited activities are offered, and nursing homes have a more clinical atmosphere.
Because nursing homes provide a higher level of skilled nursing care than needed for assisted living facilities, nursing home costs are significantly more expensive.
Nursing home residents may be debilitated and require intensive care or supervision. Nursing homes accommodate bedridden residents and those needing a feeding tube.
Is assisted living care better than home care?
Assisted living and home care may seem similar but differs from home care in the physical setting, total costs, medication administration, cognitive stimulation, and regular social interactions. In addition, assisted living often has additional medical personnel on site, such as visiting physicians.
At Home - Total Cost: Depending on how much care is needed, home care can become an expensive alternative to assisted living. The expense associated with home care personnel, who often charge an hourly rate, is based on each senior's needs. The total cost is the most significant variable between assisted living and home care.
At-Home - Physical Setting: Caring for a senior at home requires specific structural modifications to ensure an accessible and safe home. Physical changes can include walk-in showers, ramps, grab bars, wider doorways, and chair lifts.
At Home - Cognitive Stimulation: Assisted living facilities provide learning programs for seniors that home care services can't offer. Whether it's cooking classes, craft workshops, fitness, or brain-challenging activities, home care is limited by what's available in a senior's home.
At Home - Social Interaction: With the upside of individual, tailored care offered by home care aides is unique; seniors in assisted living have myriad social programs, off-site outings, and the benefits of being surrounded by people of their age.
Support Systems Within Assisted Living Communities
An assisted living community allows residents to maintain an independent, maintenance-free lifestyle, engages them socially, and offers the help they need with some basic tasks.
Customized Assisted Living Care
As they age, every senior develops unique needs. While some may opt to have meals prepared for them, others may require help with managing medications. Assisted living facilities can customize the care they provide to each senior, including assistance with daily activities such as daily hygiene and dressing.
The assisted living staff needs to ascertain a potential resident senior's level of care to develop a customized care plan. The team typically meets with the senior and their family to discuss any existing health conditions and thoroughly assess motor skills, cognition, and mobility.
Coordinating Assisted Living Care
The formalized coordination of resident care is one of the big pluses for assisted living communities. Area physicians and health care providers often have strong relationships with assisted living staff. A resident's coordinated care can include assistance with the following:
Medication management

Scheduling appointments for residents

Coordinating rehabilitation services, including speech, occupational, and physical therapies

Help bring services onsite and direct to residents.

Coordinating care with primary care physicians

Securing appointments for specialists like dentists, podiatrists, oncologists, and cardiologists

Arranging for hospice care
Creating a Safe Environment
Assisted living facilities offer 24/7 assistance with an abundance of controlled access and security protocols. Whether it is a security system with cameras in common areas or motion sensors in private units, assisted living communities to have alert systems so residents can immediately access emergency help.
Assisted living staff help seniors as needed. Their assistance with significant and minor resident activities ensures necessities of a healthy life are maintained daily. This assistance can include keeping seniors active, introducing them to safety bars and handles to prevent falls, assisting with bathing and dressing, and helping them head off any potential unsafe behavior.
Maintenance-Free Living
One of the most under-appreciated aspects of assisted living is the maintenance-free lifestyle. Many seniors struggle with basic housekeeping, home maintenance skills, and cooking. The assisted living community allows them to focus on what they enjoy most by handling whatever aspects they want to delegate, such as:
Housekeeping

Property Maintenance

Laundry Services

Transportation

Meal Services
Restaurant-Style Meals
Quality dining at an assisted living facility allows residents to socialize and enjoy a nutritious meal. Studies show seniors who live alone can overlook food's general importance. Some medical conditions can create a loss of appetite and depression and a lack of desire to cook.
Many communities will tailor their daily menus to cater to the health needs of seniors with medical conditions like diabetes, high blood pressure, or dysphagia. Sharing a meal with others can encourage seniors to eat healthier and enjoy the dining process. Assisted living communities often provide in-room dining for residents who prefer a more subdued dining atmosphere. Some assisted living facilities may also offer vegetarian or Kosher-style menus.
Research has shown social isolation can negatively impact mental and physical health, while social interaction and establishing personal connections lead to a more cheerful disposition.
When it comes to seniors, happiness typically breeds healthiness. Assisted living provides myriad opportunities for seniors to challenge their brains by learning new skills, renew social interaction by engaging with other seniors, and stay physically active with formal fitness and activity schedules.
Assisted living facilities offer educational programs and activities, including music, history, crafts, sports, religious and spiritual practices, arts, and entertainment.
Changes in family dynamics can impact a senior's feelings of loneliness. Whether it's poor mobility, chronic illness, loss of loved ones, hearing loss, or even something as simple as a lack of adequate transportation, there are many triggers for seniors to feel isolated.
Loneliness can lead to behaviors (alcohol consumption, smoking, and unhealthy eating) that negatively affect senior health. These changes in behavior may increase risks for other conditions such as depression, dementia, diabetes, and heart disease.
Assisted living facilities offer a variety of different floor plans and room sizes. Accommodations vary, as do the costs associated with the other size rooms and floor plans. Many facilities have studios, one-, two-, and three-bedroom units.
Assisted living apartments are designed for safety, featuring grab bars in tubs and showers, non-slip flooring, and wide doors for seniors who need a wheelchair or walker. While units are often furnished for convenience, allowances are made for residents to bring unique furniture and accessories. Assisted living apartments typically feature a private bathroom and a kitchenette.
Many facilities encourage couples to live in the same apartment. Sometimes, a couple with different care needs may not be capable of living together. However, it may be possible for the couple to meet for meals and activities.
Are you allowed to bring in pets to an assisted living facility?
Seniors moving to assisted living may have the option to bring pets. Assisted living facilities will have pet policies, rules, and restrictions, and it's essential to understand these before committing to a facility. Be sure to ask management about the following:
Additional pet fees

Limitations on size and breed

Veterinary services

Required vaccinations

Dog walking, grooming, feeding
When is Assisted Living a Good Fit?
Assisted living is for older adults who need varying degrees of assistance with daily personal care.
Assisted living staff can help with bathing, toileting, bed transfers, and dressing. Residents in assisted living facilities usually have health conditions limiting their ability to live independently. Health conditions often found among assisted living residents include high blood pressure, arthritis, heart disease, and early dementia.
Assisted Living Requirements Vary
Unlike skilled nursing facilities, an assisted living community does not require a physician's prescription for admission.
However, before deciding whether assisted living is the right choice for your family member, you should clearly understand the requirements for admission at an assisted living facility.
Every assisted living facility has its variables for the admission process, but most require:
Admission forms are to be filled out before moving in

Review of the applicant's medical history

Functional assessment to ascertain skills/care needs

Development of a custom care plan
When Is It Time for Assisted Living?
Most families deciding to transition a family member to assisted living admit that while they initially struggled with the possibility, it is often the realization that it is no longer safe for them to be left unassisted.
Recognizing signs that an aging family member may need assistance can help your personal feelings of realization that an assisted living facility may be the right choice. Another indicator that a senior family member may be ready for an assisted living facility can emerge through their outward appearance or surroundings.
How well are they keeping up with daily hygiene? Is their home cluttered, unkempt, and in disarray? Has there been a noticeable change in appearance or sudden weight loss?
Caregiver Stress
Moving someone to senior living can improve everyone's relationships and quality of life. While it is hard to accept sometimes, caring for an aging family member in your home can be stressful and potentially harmful to your relationship. The caregivers' health can often be impacted negatively by the daily stresses of caring for someone with declining abilities.
Some questions to ask yourself as a caregiver:
Q: Can I continue to provide the care they need?
Q: Will I be comfortable providing personal care like bathing and toileting?
Q: Is caregiving affecting your relationship with your immediate family?
Q: Are you feeling overwhelmed and burnt out at times?
Q: Have you been neglecting your health?
Assisted Living Facilities:
What Do They Cost?
Assisted living facilities have two primary methods of billing:
Flat rate: One all-inclusive fee covers everything from housing, utilities, and meals to activities, transportation, and medical appointments.

A la carte: Residents start with a base rate, and individual services are added as needed. Additional expenses may include laundry, pet care, internet, beauty, and barber services.
With flat-rate billing, you might be paying for services that are not needed, while the A la carte billing option is a pay for what is required approach.
While the costs at assisted living facilities can differ from community to community, a group of common factors will impact the monthly/annual cost of care. Ultimately, how much help your family member needs determine the final price, the unit size, amenities, and the community's location.
Why do some communities cost more than others?
A significant factor in pricing is the ratio of staff members to a resident. And this is a question you should ask when considering communities.
The less expensive communities might have a ratio of 33 residents to one staff member. The communities that cost more usually have a better ratio of residents to staff members. A ratio of eight residents to one staff member allows for quicker response and more staff interaction with residents throughout the day.
How to Pay for Assisted Living
While there are many options to consider when putting together a financial plan for assisted living, it is vital to recognize that every family's financial situation is different. Luckily, there are many ways to go about financing assisted living.
Bridge Loan – While selling off assets or putting the home of an aging family member up for sale, you can fund any costs with these loans available at most financial institutions.

Home Equity – Selling an aging family member's home, renting it, or employing a reverse mortgage can help pay expenses.

Insurance (Long-Term Care) – These insurance policies cover care at assisted living facilities.

Insurance (Life) – These insurance policies can be liquidated for one-time lump sum payouts.

Personal Savings – This is the most popular method, but saving accounts, pensions, and 401k plans vary widely from person to person.

Veterans Aid – Veterans and their widowed spouse can get assistance from VA benefits. The VA Aid & Attendance Program provides eligible veterans and widowed spouses supplemental income to assist in health care, including the costs of an assisted living facility.
Choosing Your Assisted Living Facility
Here's the good news, there are typically many local and regional assisted living choices.
The bad news? Sifting through all of the variables can become overwhelming. Since you will likely not encounter any shortage of assisted living options, begin your selection process by prioritizing critical needs and personal preferences.
Helpful Questions:
Q: How much space do they need?
Q: What things do they need assistance with?
Q: Can they handle weekly housekeeping and laundry?
Q: Do they need help with transfers (ex: a bed to chair, chair to the toilet, chair to bed)
Q: Are they interested in fitness & staying active?
Q: Are there any conditions requiring dietary restrictions?
Q: What activities interest them?
Q: Could they get along with a roommate?
Q: Do they have transportation needs?
The reality may be tough to hear sometimes, but cost remains a primary factor when choosing an assisted living community. It is critical to know the assisted living facility fees and how they are calculated.
The best way to assess a facility remains the in-person visit, and taking a tour during a typical workday can reveal critical attributes needed to make decisions.
On Your Tour:
Walk around the outside as well as inside of the facility

Assess cleanliness

Look for interactions between staff and residents

Sample the food

Observe programming/activities

Talk to the residents

How were you greeted on the phone and in person
Impactful Features Will Help Final Decisions:
Amenities: Is there anything that correlates with your family member's interests, walking paths, garden, fireplace, or library? What is the frequency of housekeeping visits? What are the fees for transportation and laundry needs?
Location: Is there an assisted living option close by family members and other support?
Services: Make a list of your loved one's prioritized needs and assess whether the community you're touring offers services to meet them. Ask what services are included in a base rate and what services are an additional expense.
Staff: What is the staff-to-resident ratio? What are their minimal certification requirements? What are your honest impressions? Are they kind? Helpful? Knowledgeable?
Wellness: What is the effort put into resident health? Review any programs and evaluate if your family member would participate.
Social activities: Get an activities calendar and look for items that match common interests. Evaluate the space inside and outdoors where activities help: Are they clean? Upkeep status? Trust what you see; if it's well maintained, it's a good sign.
Meals: Determine how much senior nutrition concerns go into determining the daily menu and the number of meals offered per day. Can the culinary department accommodate specific dietary needs? Do the residents have input on the menu?
Coping with a loved one's move to Assisted Living
The overall experience of moving an aging family member to assisted living is not only fraught with many emotions, but it may bring out feelings of doubt and even guilt for all parties involved. Change is hard but humans are resilient especially older adults.
Expect emotions to surface while sorting, packing, and preparing for the move. The assisted living facility may have experienced staff that can help during this transition and coach along the way.
How do you start a conversation about moving into an assisted living community?
Any conversation about a transition to assisted living is best conducted as a planned Talk. While human nature is to put off these uncomfortable conversations, having a planned discussion about senior care is always easier than trying to make decisions after an emergency. Take the guesswork out and prepare and most importantly, involve the older adult in the conversation to learn what is most important to them.
Tips for Talking to a Loved One About Assisted Living
When speaking about assisted living, use positive, non-threatening words. Refer to assisted living as a "community" rather than a facility.
Timing is Everything: Set aside a formal meeting time that allows a real conversation without wasting time. Avoid pitfalls such as slipping it in a while celebrating a holiday or out for dinner in public.
Don't Force a Decision: Don't try to get everything done in one meeting. Be willing to come back to the important topic or even consider breaking topics into smaller elements for discussion.
Do Your Homework: Before the meeting, look into some assisted living facilities and mention features that would appeal to your loved one's interests.
Bring pictures, and have websites on hand to share virtual tours.
Try to make any decision their decision.
Be Prepared to Listen: Utilize questions to understand how they feel about some situations that prompted the assisted living considerations. Always try to be empathetic and ask for their opinions, but assure them you are concerned about their wellbeing.
Attendees: Who needs to be there – and who wants to be there – are two different considerations. Ultimately, who is in attendance can make or break the effectiveness. Only invite persons who care for your aging family member, and including your senior family member in the conversation is ideal.
Define the Purpose: A clear, concise set of ground rules for what is and is not to be discussed at the meeting will help alleviate sidebars and non-productive distractions.
Moving Elderly Parents Into Assisted Living
Getting to this point has been an emotional journey, which will be the case with the downsizing of your or your loved ones' home. When moving into a smaller living space, selecting what will stay and what will go is necessary. This will include decisions on cherished family keepsakes and comfort items. Start simple. You can always bring more later.
Ensure you completely understand the room's size, layout, and any appliances that may be included in the monthly fee. Most assisted living facilities rooms come furnished, but you can bring items that will help add a personal touch and make the new unit feel more familiar.
Tips for making an assisted living apartment feel more like home.
Accessorize: Starting with furniture, bring along something comforting or remind them of their previous home. Was there a favorite armchair, table, or ottoman? Try to create some similarity, or even duplicate, their previous home by using framed photos, artwork, and lamps to accessorize.
Consolidate: The new assisted living space will be smaller than your family member is accustomed to, and organization/storage space is at a premium. Rooms need to have plenty of storage because an unkept room can become an unsafe room.
Before Moving Day
Cancel utilities

Arrange with U.S. Postal to forward mail to a new address

Add key assisted living contacts to your phone

Provide friends & family with news of the move and possibly coordinate routine visits to show support and encouragement
Here are some tips on what to consider bringing.
Daily-use items such as eyeglasses, medications, toiletries, and clothing.

Accessories include a mirror, framed photos, artwork, and plants.

Housewares like towels, cookware, plates, cups, and bedding.

Entertainment such as movies, computers, and books.

Cleaning supplies such as paper towels, dish soap, and surface wipes.
Some services available can make your move a bit easier for everyone.
Keeping in mind the move may be challenging for your loved one, anything you can do to soften the impact will pay dividends on the day of the move and throughout the transition. Assisted living facilities offer, or can recommend, specialized professional services to help prior to the move should you need additional support beyond the community.
These include:
Geriatric Care Manager: These licensed professionals can help identify care needs, develop a senior care plan, coordinate medical care among several providers, lead and guide difficult family conversations, and more.

Senior Move Manager: These professionals specialize in helping seniors downsize, relocate, and move. Delegating an emotional task may help reduce tension, prevent family conflicts, and ease the burden on families and caregivers.
Helping Ease Your Loved One's Transition to an Assisted Living
Create a thoughtful transition to assisted living.
The move to an assisted living facility is a significant change for everyone involved. It's typical to undergo a wave of emotions throughout the transition to the new facility, and finding a new feeling of normal may take several months. Understanding the impact on you and your family member is essential to being prepared for the emotions that may emerge.
How to help ease an assisted living transition:
Stay Involved – Have staff members' contact information and establish a relationship that keeps you involved in their care.

Stay Positive – While you should not dismiss anyone's concerns, validate but stay upbeat about going through the change and understand there is light at the end of the tunnel. It's normal to feel apprehensive, anxious, and scared.

Inspire Participation – Encourage your family member to become involved in their new community. Emphasize the similarities the residents share and encourage reaching out to meet residents.

Visit – Early on, it may be essential that you schedule time regularly to visit. The frequency will typically taper as the family member become accustomed to their new surroundings. You do not want a feeling of abandonment to impact those first months of the transition.
How can we help you?
Of course, we hope that you become part of our family here at The Birches. But we know you need to find the right fit for your taste and your needs.
As you can see, there are many options and factors to consider, when you try to determine if an assisted living community meets you or your loved one's needs.
Feel free to call and ask us questions—lots of questions. No strings attached... just support when you need it most.
We think of this initial conversation as the first step in helping you find the perfect community, wherever it may be. We are here for you.
To schedule a time to talk call 630-789-1135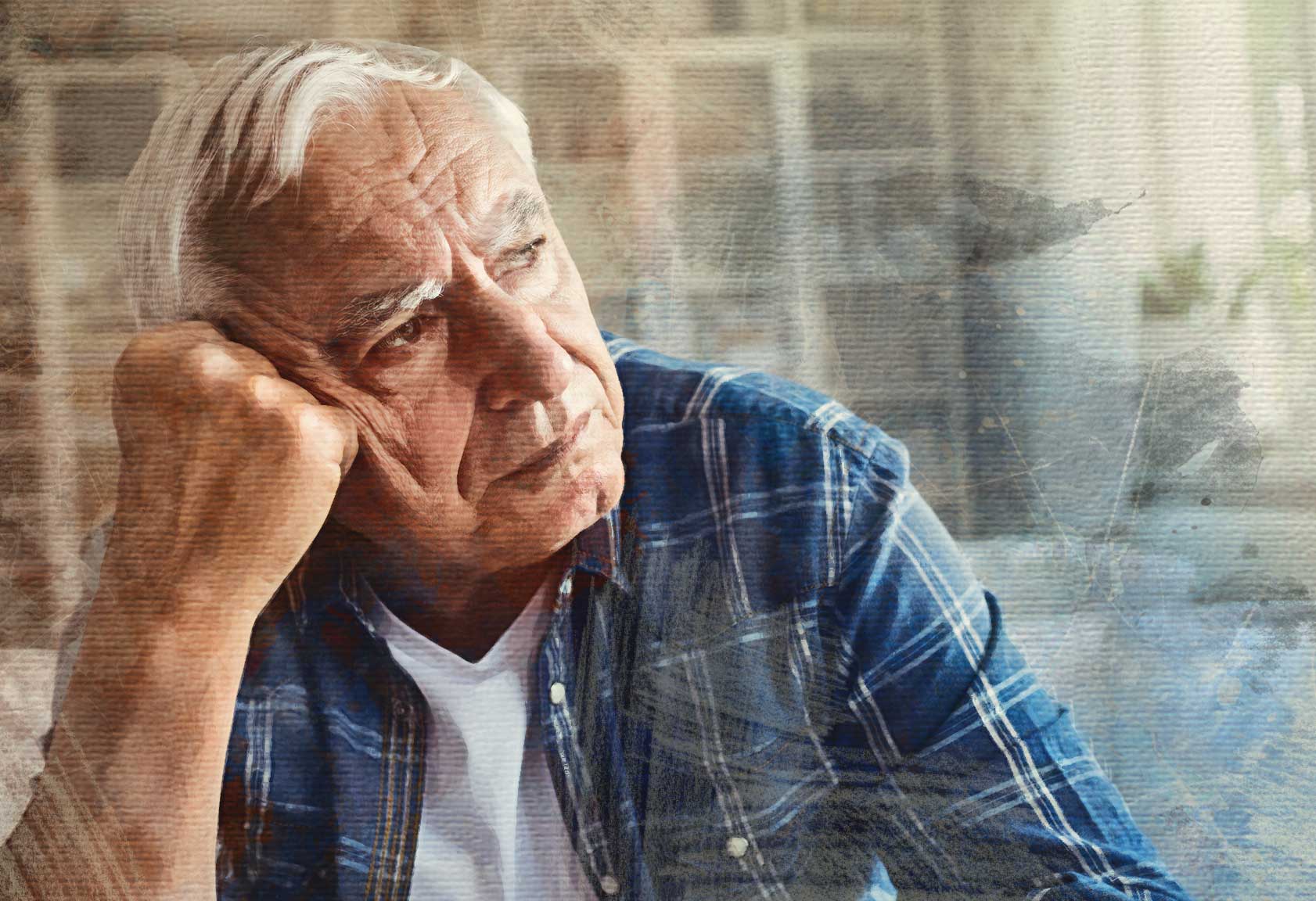 When Is It Time for Assisted Living?
Discover when it's time for assisted living and how to navigate the difficult conversation with your aging parents. Recognize the sign. Let...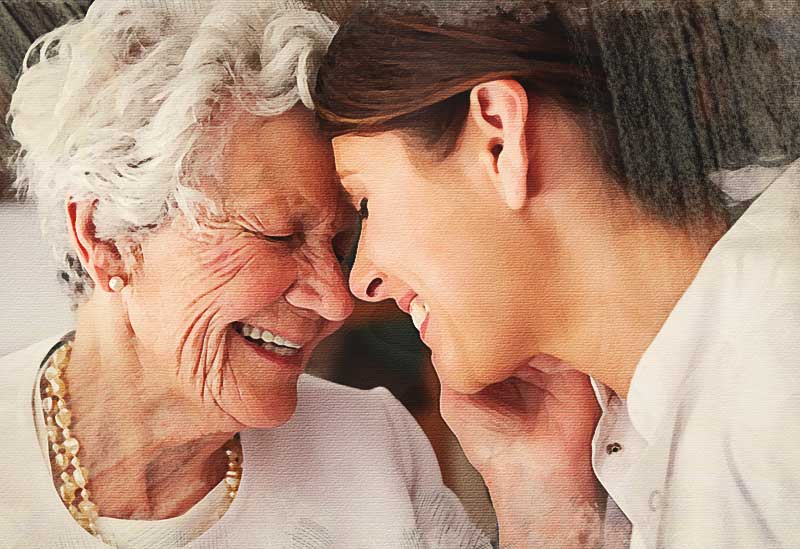 Senior Care Services
Discover the various senior care services to ensure the quality of life for your loved ones. From home care to memory care, find the perfec...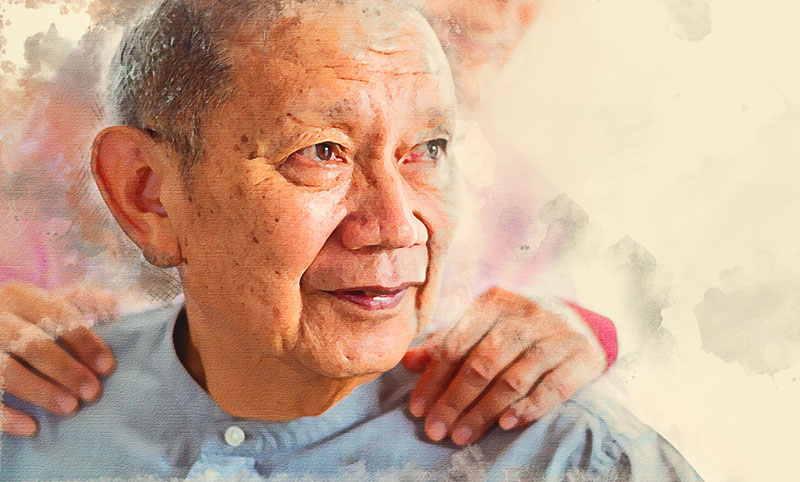 Five Distinctions Between Independent Living and Assisted Living
Distinctions between independent living and an assisted living facility. Learn what sets these two options apart on our assisted living res...