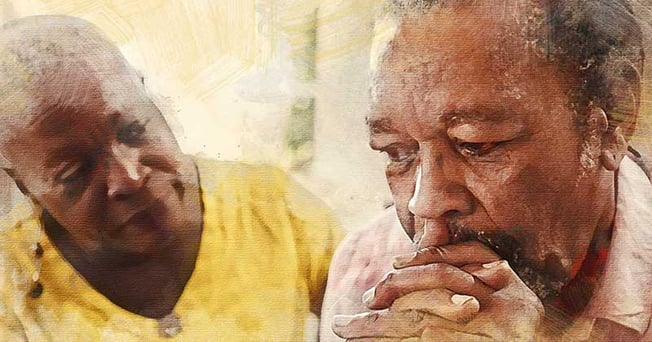 Whenever you commit to being a caregiver for someone with Alzheimer's disease, you take on immense responsibility.
People become caregivers for many different reasons and at varying points in their lives. This article will answer: What is the best way to prepare as an Alzheimer's caregiver?
Prepare for Alzheimer's Caregiver Challenges
Because caring for a person with Alzheimer's disease can have a significant physical and emotional impact for caregivers and their own families, The Birches recommends anyone entering into caregiving understand the potential day-to-day demands.
The disease has very specific stages that are defined by many different changes in behavior and communication abilities. As these stages develop, care becomes more involved and more difficult.
Seek out informational programs that teach individuals and families about the various stages of Alzheimer's and ways to deal with difficult behaviors and other caregiving challenges.
Support groups enable caregivers to find valuable insights, share experiences, get tips, find respite and receive emotional comfort. Many organizations sponsor in-person and online support groups, including groups for people with early-stage Alzheimer's and their families.
Alzheimer's Caregiver Support and Resources
How to Prepare
The National Institute on Aging (NIA) offers the latest research and recommendations on Alzheimer's disease
Local organizations can provide caregivers with emotional and physical support
Regional assisted living facilities like The Birches can offer caregivers help to make evaluations and important decisions
Respite stay opportunities can provide a break for caregivers feeling overwhelmed
Join an Alzheimer's support group
The demands on a caregiver assisting someone with Alzheimer's disease are substantial. Underestimating the potential emotional, physical, and financial impact is a mistake that can be avoided by preparing to become a caregiver.
While strong coping skills, a solid support network, and respite care options are all things that may help caregivers handle the stress of caring for a loved one with Alzheimer's, every situation is unique. Seek out experienced professionals and local organizations to help prepare and provide ongoing insights throughout the long journey with Alzheimer's.