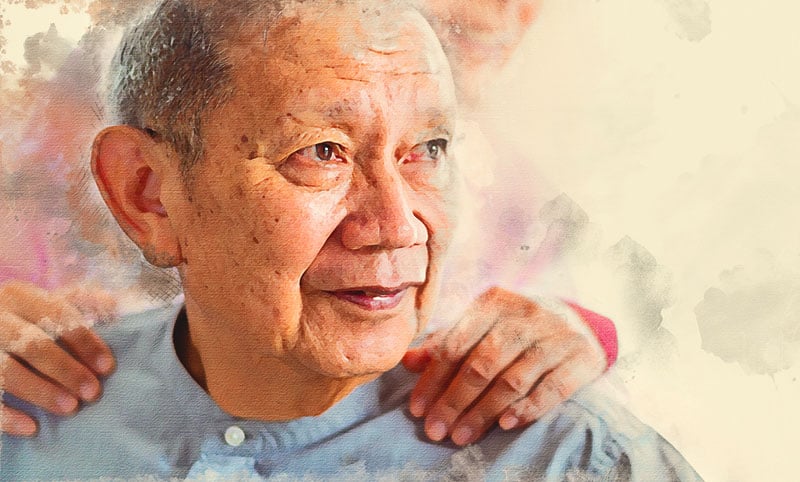 What is the difference between Independent Living and Assisted Living?
Independent living communities primarily cater to the social needs of residents, as many can live independently with minimal support.
Assisted living facility, on the other hand, provide assistance with daily activities while allowing residents to maintain their independence.
Here are some other ways in which independent and assisted living differ:
1. Cost of Independent Living vs. Assisted Living
Assisted living typically follows a rental model, with monthly fees covering maintenance, housekeeping, security, nursing observation, three daily meals, programming, and round-the-clock staffing. In an assisted living community, one to two hours of personal care per day are often included in the monthly rent (additional fees may apply if it's not included).
This personal care assistance can encompass bathing, dressing, grooming, toileting, and medication administration. While assisted living is an out-of-pocket expense, many individuals have Long Term Care Insurance policies that cover a portion of the monthly fee.
The cost breakdown for independent living is slightly different. In most continuing care retirement communities, residents pay an entrance fee upon moving in (typically refundable up to 75-90% upon leaving) and an additional monthly fee to cover maintenance, housekeeping, security, meals, and programming.
2. Medical and Supportive Care
Generally, independent living facilities cater to older adults who require minimal assistance or medical care, so these services are often not provided. In an assisted living facility, staff members assist residents with their daily activities. Most assisted living communities have staff members and registered nurses available at all times for convenience and safety.
3. Community Design
Independent living communities are often comprised of multiple buildings spread across large campuses, with a central gathering area for programming and meals. The spaces, including apartments or cottages, maybe more spacious, and there is typically more distance to travel between buildings, either on foot or by car.
Assisted living facilities, on the other hand, tend to have a smaller footprint and are more self-contained. Many of the resident's needs are met within the assisted living building itself. Memory programs within assisted living facilities are even more intentionally designed, with features like enhanced lighting, color coding, visual cues, memory boxes, easily navigable walking paths, and secure outdoor and indoor spaces.
4. Family Involvement
Families are encouraged to immerse themselves in the community in independent living, but the primary decision-making generally lies with the residents. Family members are welcome to visit their loved ones and take advantage of the various amenities offered throughout the community.
In assisted living, family members often play a more active role in caring for their loved ones, especially for residents with dementia. Designated family members are informed about their loved one's progress and are involved in care planning.
Family support and interaction are crucial for a person's physical, mental, and emotional well-being. It's essential for families to feel welcome in independent or assisted living communities.
5. Independent Living and Assisted Living Amenities and Programming
Both independent and assisted living communities offer a range of programming and amenities, regardless of the level of care needed. Typical amenities and services include private apartments, housekeeping, 24-hour staff, transportation services, events and social opportunities, and various dining options. Most facilities have common living areas such as small libraries, café areas, and gaming rooms for casual social activities.
In independent living, dinner is often included as part of the monthly fee, and many communities offer different dining options, from fine dining to casual take-out, or residents can cook their meals at home. In assisted living, all meals are usually included, and residents are encouraged to dine in the communal dining room with friends. Mealtimes are important for fostering social connections.
Both types of communities typically offer a diverse calendar of learning and entertainment opportunities. Assisted living communities may provide more programming hours per day, particularly in memory programs, and activities may be tailored to the physical and cognitive abilities of the residents.
If you have any further questions or need additional information, we are here to help. With over two decades of experience in the assisted living industry, The Birches Assisted Living and Memory Care community is dedicated to providing the best care for your loved one.
Our team is ready to assist you in finding the perfect home that meets their unique preferences and needs. Don't hesitate to reach out to us at (630) 789-1135 or through our contact form for more details on senior living options.