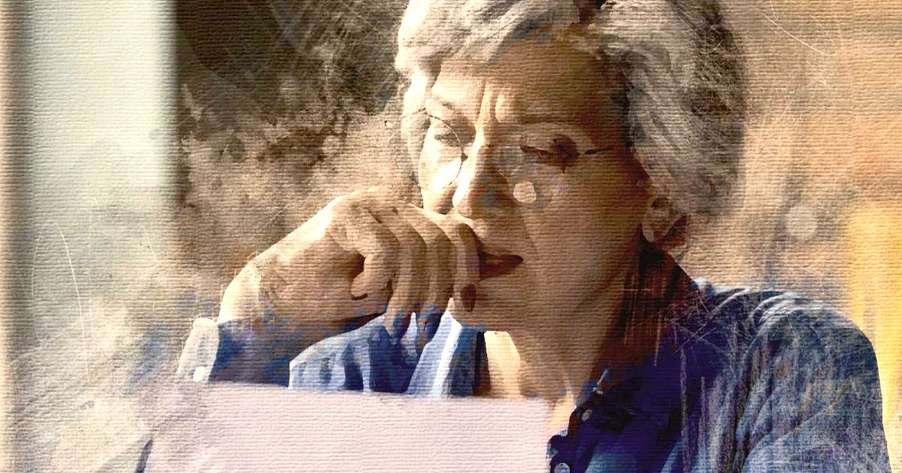 There is no perfect plan for choosing the right assisted living community for a family member.
However, there are some keys to making certain you have all the necessary information needed to make a good decision.
When assessing an assisted living community, consider the quality of care you can expect your loved one to receive each day. You will need to find your family member's comfort level with transitioning into an assisted living environment. Visiting and assessing an assisted living community is the first step.
While on your tour, ask residents and their families for their honest assessment of the community you are visiting. Many communities will provide access to a resident council that can provide direct answers to any of your questions.
The following are the Birches Top-10 tips for touring assisted living communities:
1) Compare costs equally
Every community prices its services differently, and finding an equal apples-to-apples comparison is essential to determining assisted living actual costs. Ask if there are annual increases, unlisted fees, or community fees impacted by variables.
2) Ask for the ratio of staff members to residents.
Staffing and level of care is a significant factor for community pricing. When comparing staffing ratios between communities, ask what the qualifications of the staff are. Some communities will include all staff to increase their care ratios regardless of qualifications.
This question is critical. Ask for the number of registered nurses onsite and whether medical staff patterns change for night shifts. The goal of evaluating the staff is simple – is there enough trained staff to respond to resident needs?
Evaluate the staff for friendliness and qualifications. Don't miss the chance to evaluate firsthand interactions between residents and several staff members while touring a facility. Observe any staff's direct eye contact with residents and their willingness to listen.
At The Birches, we feel a positive attitude is contagious among our residents – anything less is unacceptable.
3) Plan your visit during activities
An active assisted living community is often a happy assisted living community. Be sure to review the community events calendar and evaluate how closely it appeals to your family member's interests. While visiting a facility, try to observe or even participate in an activity. The keys to look for range from resident participation levels to how much fun the staff appears to be having. Ask about the opportunities for trips off-site and the location and frequency of religious services.
4) Note the levels of cleanliness
There's no substitute for 'the nose test.' A facility's cleanliness, or lack thereof, can often be identified by the presence of odors within the property. Because of the importance associated with cleanliness and senior facilities, the presence of smells can indicate both short- and long-term problems.
Odors concentrated in one area may simply be from a recent incident, though odors throughout a facility likely point to a more significant problem. When it comes to housekeeping and building maintenance, do not focus solely on outward appearances. Look closer at window wells, sills, baseboards, and corners. Trust what you see. Ask about the resident laundry process and the costs associated with it.
The effectiveness of an assisted living community's safety and security measures provides priceless peace of mind for residents and their families. Inquire about existing safety protocols if a resident needs assistance in their living quarters or anywhere on site.
Look for grab bars in both public and private quarter restrooms. Do the residents have call lights or pendants? Are there security cameras onsite? What are other safeguards in place, especially after hours?
6) Try the food
Seniors can sometimes be difficult when it comes to encouraging them to eat healthy and regularly, and an assisted living facility's food quality is essential. Discuss entree options, weekly menus, and regular dining hours. Ascertain the flexibility of any policy regarding residents who cannot visit the dining room. While on an assisted living tour, schedule or ask to sample a meal for your family member. This is a beautiful opportunity to meet some of the residents while sampling the cuisine.
7) Observe residents' personal care
When it comes to senior care, personal care and hygiene are critical. Ask the managers and staff about bathing options. Notice if current residents have well-groomed hair and nails. Are they clean-shaven? Have residents dressed appropriately for the season? Do they look comfortable?
A staff's commitment to treating residents with dignity and respect is also an indicator of their commitment to personal care. Inquire about staff assistance for medication needs, physical therapy, and special diet needs.
8) Assess the effectiveness of exterior areas
Exterior areas of any assisted living community should be easily accessible and conducive to hosting informal or formal activities. Spending time outdoors is essential for good mental and physical well-being. No matter what season you may visit a facility, check out the outdoor areas to assess safety and security.
One tell-tale red flag is the overuse of resident spaces for staff breaks. Staff should not be utilizing the residents' benches, gazebos, or gathering spots for smoking breaks or other personal needs.
9) Understand move-out standards for each assisted living facility
Moving out is not pleasant for residents – or for a facility, and can involve many layers of protocols. Determine if a facility has distinct move-out criteria. Can a resident be required to move out of the community? If a resident chooses to move out, what type of notice to the staff is required? Most facilities require a minimum of 30-day notice.
10) Trust what you observe while visiting assisted living facilities
If possible, try to imagine your loved one living in the community you are touring. Put yourself in their place; how comfortable would you feel? Overall, you must find complete trust in the staff.
We encourage honest and open communication.
Of course, we hope that you become part of our family here at Birches Assisted Living and Memory Care. But we know you need to find the right fit for your taste and your needs.
Get in touch! And ask us questions—lots of questions.