Our favorite members have arrived!
Shirley and Nancy didn't know they would be holding 10,000+ bees today or even in their lifetime! Our Birches Beekeeping Club is back for the season!
At Birches Assisted Living and Memory Care, we challenge ourselves to craft unique experiences for our residents. Our Beekeeping Club is a fun hobby that reaps sweet rewards.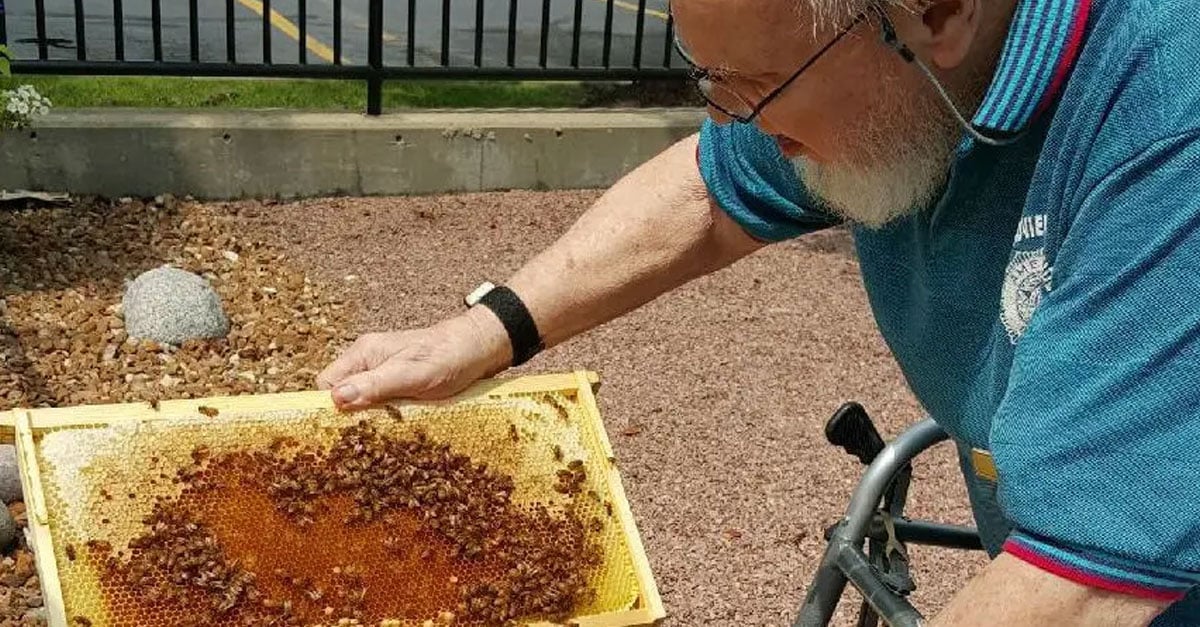 There are many benefits to having hives, the most obvious of which is fresh honey, but bees also play an essential role in the pollination and fertilization of plants. This benefit has become especially important in the wake of colony collapse disorder (CCD).
The Birches offers a full calendar of purposeful programs and activities to promote a healthy aging lifestyle and a strong sense of community.
For more information about Birches Assisted Living and Memory Care, call 630-789-1135 or contact us.