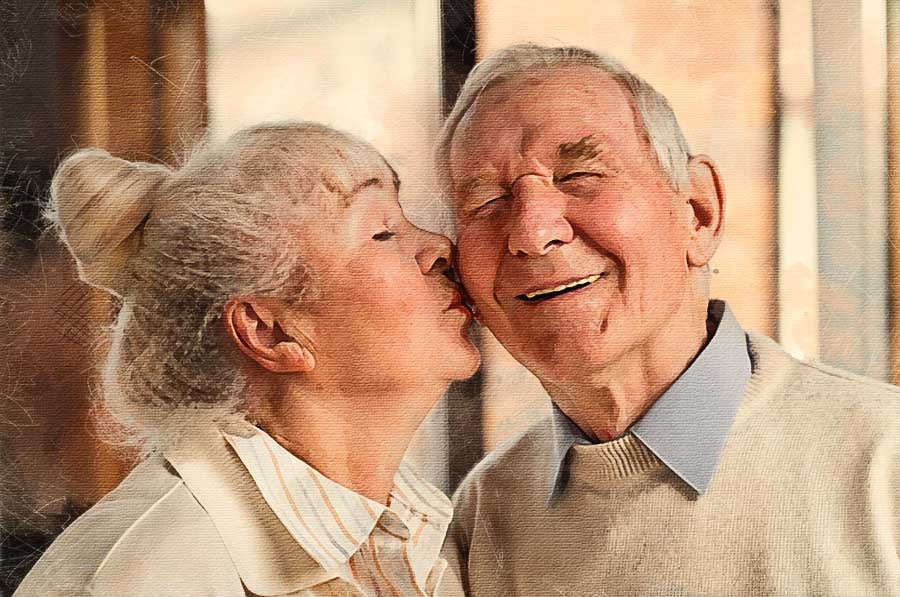 Montessori
Approach
Improve
s
Quality of Life for Individuals With Dementia
For individuals with dementia, Alzheimer's Disease, or even mild memory issues, day-to-day life can be stressful. It can be equally tough on families and loved ones. Memory loss can lead to hazards, such as missed medications or misunderstanding when handling appliances, utilities, or financial issues — any of which can have serious consequences.
Memory care is a specialized area where options should be carefully evaluated and understood. You need a provider with proven expertise and services that can support those who require such care — and one that can help them live their best lives.
The Birches provides individualized support for memory care needs.
Our practitioners understand the many facets of this role and reinforce their skills through continuing education, clinical studies, and on-the-job training to ensure we provide the best solution for each resident's needs.
Montessori Lifestyle
The Birches is the only Montessori-certified adult lifestyle community in Illinois — a factor that continually makes us the provider of choice for seniors, their families, and collaborating healthcare practitioners.
Our unique philosophy leverages "Montessori" principles designed to meet residents' wholistic and natural interests while ensuring their safety and independence. This innovative Montessori approach integrates specific structures and stimuli, enabling residents to navigate our facilities better and feel right at home.
The Montessori Difference
Individuals struggling with memory issues want to feel independent, useful, and self-sufficient like anyone else. The Montessori Method works to reduce feelings of loneliness, isolation, or worthlessness by giving residents opportunities to feel productive and accomplished.
We make sure that they feel valued and part of the community. We do this by learning about them and their past careers, family lives, hobbies, and interests and then creating activities around them.
Because long-term memories are the last to go, we can use these assets to reconnect residents to their new surroundings and daily lives.
The Birches also uses specific physical structures, visual cues, naming conventions, and other tactics that promote recollection. Every element of our buildings — from flooring to lighting to apartment design and signage — is designed carefully with Montessori benefits in mind.
Sample Resident Activities
Our residents benefit from numerous opportunities that nurture their cognitive needs and inspire enjoyment. These include picture-matching games, "projects" working with familiar tools or objects, engaging in nature, and doing crafts. When possible, we also engage them by having them help with meal preparation, gardening, housekeeping, and other light tasks where they can gain satisfaction.
These activities help keep the brain stimulated and promote focus while reducing anxiety. We also treat residents to other therapeutical stimulation, including movies, music, and more. With the Montessori Method, we continually connect with our residents positively and respectfully, preserving their dignity and self-worth.
Benefits & Effectiveness
The Montessori Method has become largely sought-after in assisted living because of its demonstrated effectiveness. Staff in such facilities get to know their residents better, and families are more satisfied with how their loved ones are cared for.
A study published in Geriatric Nursing found memory care residents to have "significant behavior improvements" and decreased reliance on sedatives. Another showed that seniors who participated in Montessori-based activities were more actively engaged and experienced less difficulty in completing day-to-day tasks.
Other benefits include a reduction in the rate of memory decline, anxiety, and depression. Seniors cared for through Montessori also have shown to have better eating habits (thus nutrition) and increased socialization — even while working in the same rooms on projects personalized to their interests.
Being the premier and only Montessori-certified assisted living community in Illinois, The Birches has a great deal to offer our residents. Contact us today to learn more, schedule a private tour, and see how our approach can make a difference.