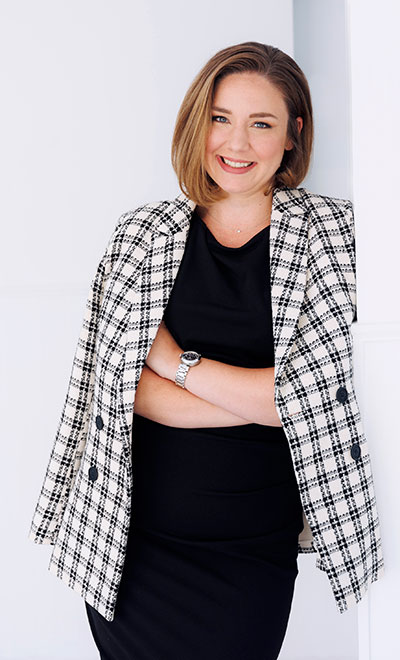 FOR IMMEDIATE RELEASE
Contact: Jacqueline Sander, Birches Assisted Living and Memory Care
jsander@birches.net
(630) 789-1135

The Birches Appoints New Chief Executive Officer
CLARENDON HILLS, IL (August 22, 2023) — A leading provider of residential assisted living and memory care, The Birches, has announced the appointment of Jacqueline Sander to Chief Executive Officer. Sander most recently served as the organization's Executive Director for 10 years and has been on staff for the last 15 years.
A people-centered leader, Sander has dedicated her career to developing the skills of her team and ensuring a highly personalized approach to resident care. She has been integral in The Birches' community certifications and credentialing, as well as its COVID-19 response. In her new role, she will continue to work with Founder James Curto to achieve the goals of The Birches' strategic growth plan and further distinguish it in the assisted living space for generations to come. The Birches is the only Montessori Inspired Lifestyle-certified assisted living and memory care community in Illinois — a feature that has made it a top choice amongst seniors, their families, and quality healthcare professionals.
"I am proud to be able to serve our exemplary team in this new capacity," said Sander. "We are excited to continue to leverage innovative techniques as one collective team to provide a place that supports positive aging that our residents and neighbors can call home. Our Montessori-based care and positive aging approach has been instrumental in senior living, as well as, the support of individuals living with memory-related conditions."
Assisted Living and senior living is ever-changing and it is important to have the growth-based culture and long-tenured team in place to support the changing lifestyles and choices of the population. The Birches continually adapts to its residents to ensure a personalized, evidenced-based approach to quality care-maximizing their confidence and engagement.
From apartment, functional space designed with resident input, to resident-driven clubs, planning committees, purposeful activities, volunteer opportunities, and much more, The Birches strives to deliver an environment that promotes and preserves resident confidence, provides purpose, comforts of home, and long-term cognitive abilities for all. "We call our residents Members to convey they are essential part of our community. This is their home and our purpose and passion is to continue to make The Birches feel like home," said Sander. "With the right environment, supportive team and neighbors, we can all age a little healthier and happier together."
"Our team is at the forefront of industry trends, and Jackie has been an important part of this," added Curto. "With more baby boomers hitting retirement age, quality care, choice, and flexibility are essential. I am excited to be working with Jackie to define how we continue to adapt and respond to the changing needs of seniors and our local community."
A graduate of Northern Illinois University, Sander holds Certified Montessori Dementia Care Professional (CMDCP®), Certified Dementia Practitioner (CDP®), and Certified Marketing Professional (CMP®) credentials. She is also an active Board Member of the Clarendon Hills Chamber of Commerce, and Board Member and Assisted Living Cabinet President of Leading Age Illinois. In these high-visibility industry positions, she helps support industry best practices; advocates for seniors; and works to find collaborative solutions for senior living environments to support the future generational needs of seniors. Sander presents on aging and leadership topics in the community. These programs are beneficial for all-ages and industries such as Positive Aging, Successful Aging, incorporating Montessori methods, and tapping into your workforce human capital to build retention.
ABOUT THE BIRCHES
Supporting local families since 1999, The Birches is a locally owned and operated residential assisted living and memory care community in Clarendon Hills, IL. Specifically, The Birches is designed to promote the dignity, worth, growth, and independence of each individual by offering choices, personalized service, and security in a gracious home. Services available include day-to-day professional support with a long-tenured team; tasty meals with special diet accommodations; transportation to shopping or appointments, resident-driven committees to determine menu enhancements, social and cultural events, programming, and community clubs. The Birches' specialized memory care neighborhood, Encore, leverages innovative approaches and technology to address intellectual, social, physical, spiritual needs, and family connection. The Birches Assisted Living and Memory Care is the only Certified Montessori-Inspired Lifestyle® senior living community in Illinois, and is a tenured distinguished Alzheimer's Foundation of America Excellence in Care community.
To learn more about The Birches, call (630) 789-1135 or visit www.birches.net for full transparent pricing and support.