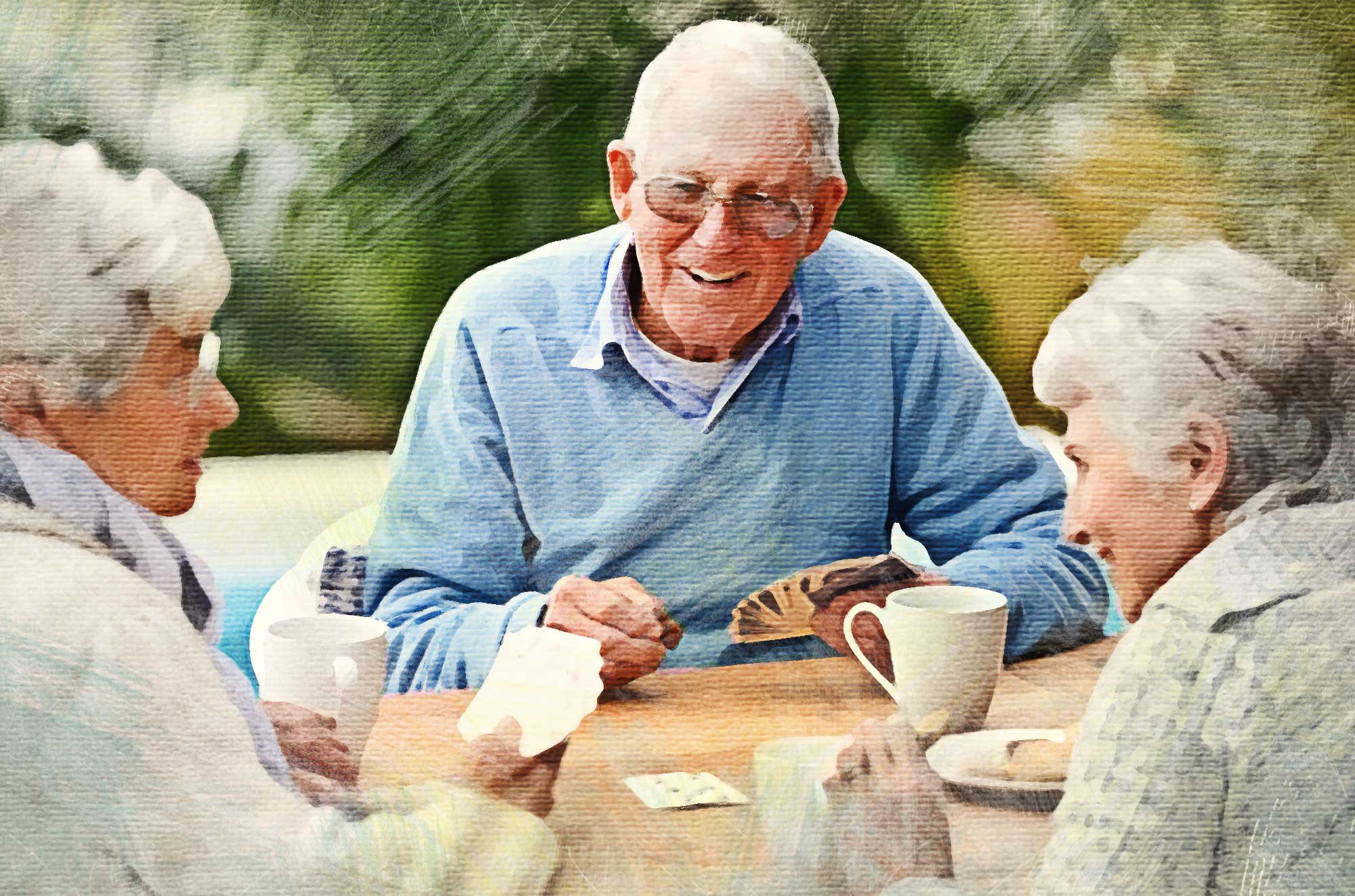 Insights for finding the best assisted living for Parkinson's patients.
Moving your loved one to the proper care facility can genuinely help them live a full and enriching life. Because assisted living facilities like Birches Assisted Living and Memory Care are structured for people living with advanced Parkinson's Disease, it can reduce your stress and their anxiety about the move.
Every assisted living facility is different, and identifying what sets them apart from one another is essential. At Birches Assisted Living and Memory Care, we offer assistance to our residents with Parkinson's disease for all aspects of daily living. Our ultimate goal is to encourage independence and offer everyone the chance to be active and social within our community.
Choosing an assisted living facility involves several crucial vital factors when making such an important decision. Because facilities dedicated solely to Parkinson's disease are rare, being aware of these critical factors and the primary questions is essential to pinpoint the most suitable facility.
Is assisted living community the right choice for someone with Parkinson's disease?
When it comes to a loved one with Parkinson's disease, it is important to ascertain the essential services available at an assisted living facility. While there are always going to be exceptions when comparing facilities, here is a list of the services you should expect:
Assistance with day-to-day activities such as dressing, grooming, bathing, and getting in and out of bed

Help using the bathroom

Support with medication administration & reminders

Prepared meals in a group dining setting

Social activities

Therapy & health programs

Housekeeping & laundry
Use of Medicare & Medicaid
The use of Medicare and Medicaid is common for many families living with Parkinson's disease, but it is crucial to understand what these resources cover – and what they do not.
Medicare will not cover the costs of room and board or any personal care costs at an assisted living facility.
In most states, Medicaid is not an option to pay for these costs. When it comes to assisted living expenses, most families need to use their resources, including savings, assets, Veterans benefits, or long-term care insurance, to cover costs.
For more information, visit PayingForSeniorCare.com or assisted living facilities in your state that accept Medicaid. Call your local Area Agency on Aging: ElderCare.acl.gov.
4 Reasons to Choose Assisted Living for Parkinson's patients.
There are many reasons to consider assisted living for a loved one with Parkinson's disease. Considerations are often given to assisted living due to the current living arrangements, caregiver's health, or independence afforded during the early stages of the disease.

Possibly the most important reason to consider assisted living is your loved one has determined they prefer that option over their current situation.

Sometimes the current environment in a household can create additional challenges, from a lack of personal space in the home to the existence of stairs and even young children.

The primary care partner cannot handle the necessary care in some cases. Perhaps a caregiver's physical capabilities have diminished, or conflicts with their employment impact their ability to provide the necessary care.
A person with Parkinson's will go through different stages of the disease's progression. Often, there is no need for 24-hour nursing care in the early stages, which makes assisted living a solid alternative.
Identifying Potential Assisted Living Facilities
Some of the best recommendations for assisted living facilities can come from your doctor. They are often familiar with the quality of care provided to their existing patients living in nearby facilities.
Friends and family are also excellent resources for assisted living recommendations. Their personal networks likely have several informal connections willing to share their experiences.
Don't miss the chance to tap into local Parkinson's support groups. These groups are dedicated to serving people with Parkinson's, and their insights can offer options that take into account every aspect of your particular situation.
Consider going online and reading some of the online reviews for local assisted living facilities. These reviews, often on a facilities' website, tend to be first-hand accounts and may offer surprising information about a facility's unique capabilities or overall care philosophy.
There is no substitution for a visit to an assisted living facility. This is an excellent opportunity to get information about their services, resources, and costs.
Bringing a friend or family member along for a facility tour is one way to ensure you can honestly assess the benefits and the entire community.
It Pays to Plan Ahead
Parkinson's affects everyone differently. As each person goes through the stages of the disease's progression, their need for more assistance grows, making a move to an assisted living facility more critical. Sudden changes in settings can unexpectedly necessitate a decision.
Planning ahead by identifying local facilities, getting recommendations, and visiting communities will help create some familiarity with potential choices for assisted living. Starting your search early will alleviate some stress when an actual decision finally arrives.
For more information about assisted living for Parkinson's disease, contact Birches Assisted Living and Memory Care at www.birches.net.